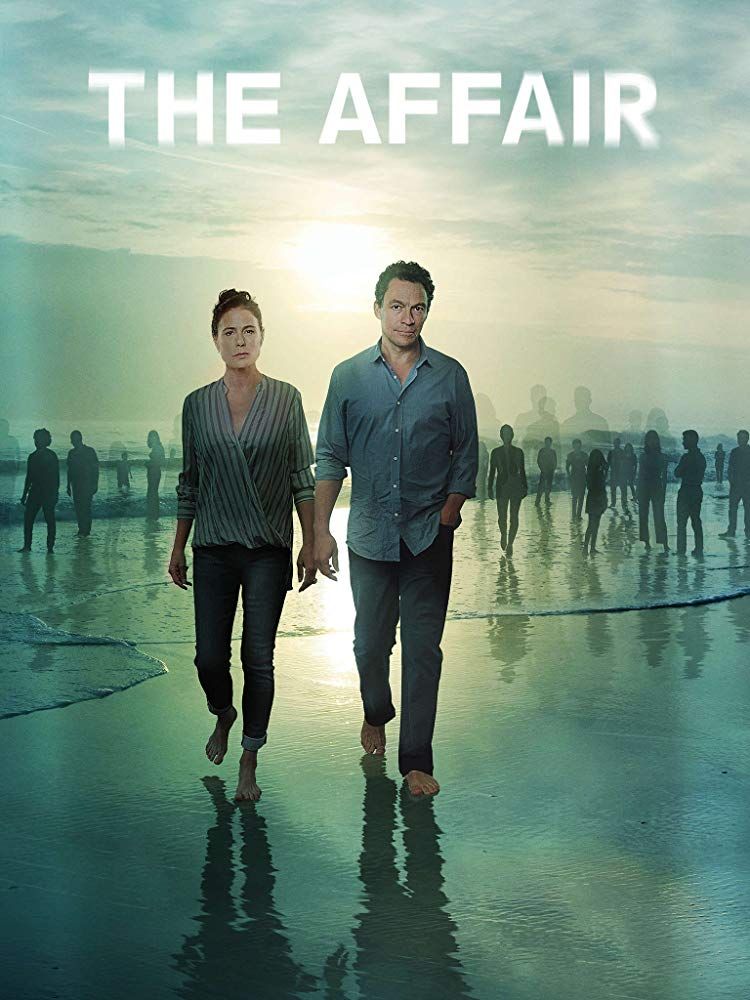 Here's a slightly sneak peek preview review of
The Affair
5.1, which will air in just a few minutes on Showtime (my wife and I saw it on Showtime On Demand). There will be plenty of spoilers ahead, so read on at your narrative peril...
First, there are three segments to this hour: 1st Noah, 3rd Helen, and 2nd, in between, Joanie, as you may have heard, who looks to be about 20 years into her and our future. This makes her segment science fiction, which is fine with me - as some of you may know, I'm author of six science fiction novels, dozens of science fiction short stories, and who knows how many reviews, which you can find right here on this blog (the reviews, that is; the books and stories are on Amazon and the usual venues). This first foray into Joanie's future touches some good bases in tech and home-life prediction, but also shows us Joanie pensive and even unhappy - about missing her father, she says, and it's not clear at this point if Cole is absent somewhere or dead. Significantly, Joanie's segment is untitled, presumably because hers will be the only future story we'll see in this final season (but who knows).
Speaking of dead, though, that's what Vic is in Noah's story, and what he'll be at the end of Helen's piece of the story tonight. On the one hand, this comes as no surprise. On the other hand, it's handled very well, especially or mostly in the way it affords Helen a way to react to it.
Noah's story is typically Noah's, with the themes that have always made his stories my favorites in this series. A movie's being made of his book. This is a great technique of getting Noah to relive his past with Allison, which is what his book was always about. Also, as is always the case with Noah, he's the perfect gentleman and an honorable man, trying his best to help Helen through Vic's funeral and the aftermath. And also as always, the thanks he gets for this from Helen is a tongue-lashing (the verbal kind) in which she laments that it couldn't have been Noah rather than Vic who died.
Meanwhile, also as always, and also good as always to see, Helen is the hero of her narrative, fighting back against the absurdities of life, and her life in particular, making you want to rally to her cause. She still hasn't quite found herself, and it will be interesting if Vic's death finally helps really get over Noah. I doubt it.
Crime has always been a signal part of
The Affair
, and the crime of Alison's murder by Ben looms large over this finale season. It was therefore good to see Joanie seeking Ben in a coming attraction, even it is 20 years down the line.
See you back here next week.