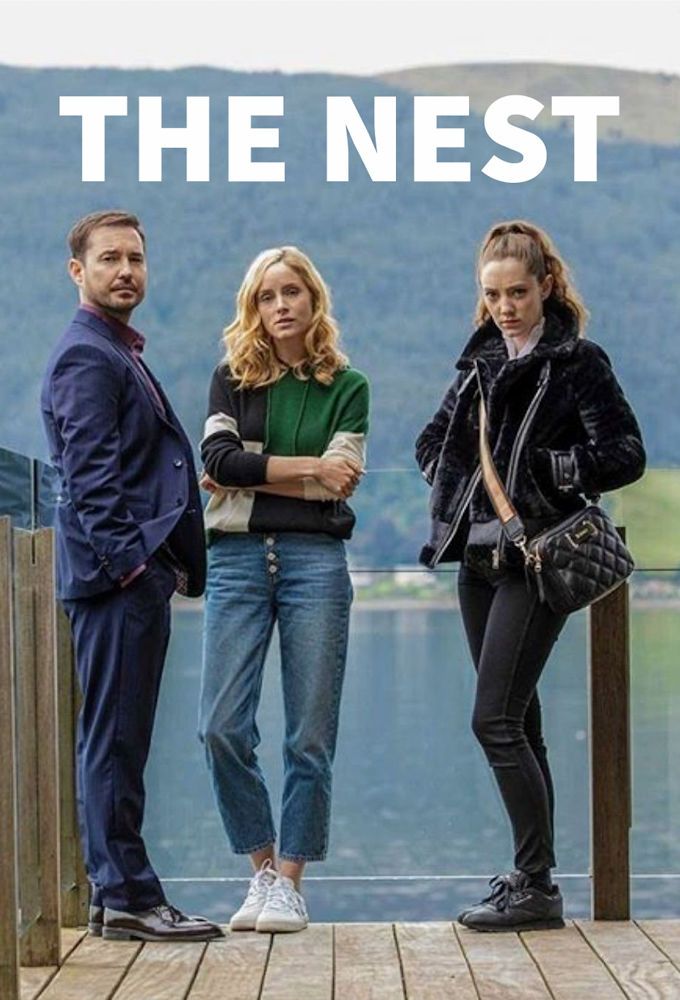 The Nest
concluded its 5-part mini-series Acorn run on Prime Video last night. Top-notch Scottish noir, if there is such a thing, and there should be.
The story involves a wealthy couple who live in a gorgeous home in the Glasgow area on Loch Long, desperate to have a baby. So desperate, they're down to their last egg, and are seeking someone, anyone, to carry their baby to term. So desperate, they choose a young woman, barely of age, who (we learn in the course of the mini-series), when she was just a "wee lass" of eleven, killed a pregnant woman and her baby.
The story veers from the couple deciding if they want to go ahead with this, to worrying when the surrogate mother gets drunk, to finding out just what happened when she was eleven, to ultimately dealing with the profound ethical issue of who should have the right to be the parent of this child, the producers of the embryo or the woman who brought the baby to term.
As such, The Nest is more than a noir drama, it is a narrative that portrays and grapples with one of the emerging bio-ethical issues of our age. Martin Compston, who has been so good in Line of Duty, is equally good as the husband/father in The Nest. Similarly Sophie Rundle from Peaky Blinders as wife/mother. And Mirren Mack, whom I haven't seen before, was just perfect as the young woman carrying the baby.
The Scottish scenery, always a pleasure to see in person, was a sight for sore eyes in this time of COVID. But see The Nest for its winning mix of action and ethics.