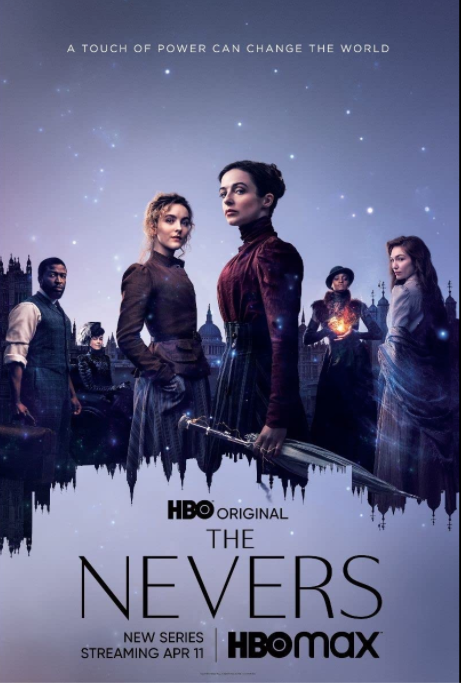 Just chiming in here to say what I liked most and least in this past Sunday's excellent episode 1.2 of The Nevers on HBO.
What I liked most: The focus on the power or "turn" of Mary, who is a singer whose voice can bring together all who are touched. I really liked this, because, if you think about, music in our untouched world has its own power to bring people together, in concerts, protests, all kinds of spiritual gatherings, which should soon be resuming as we get vaccinated and beyond this Covid age. Music is a magic that is available on both sides of the television. I also think Eleanor Tomlinson is just right in the role of Mary -- she was perfect as Demelza in the reboot of Poldark.
What I liked least: Amalia shooting herself, as a strategy, and accidentally hitting a "vital" organ. There are all kinds of things wrong with that. First of all, I think shooting yourself anywhere is a dangerous strategy. But it makes no sense that Amalia, even in that very hectic situation, would accidentally shoot herself in a vital organ. Dr. Cousens helpfully informs everyone, including us, that Amalia will have a full recovery. But we still don't know what vital organ was hit, and whether there will be some residual consequences, despite what Cousins said.
Anyway, most of the other interludes and developments moved the narrative along in helpful ways. We now know more of the implacable villainy of Lord Massen. I'm looking forward to the irrepressible Hugo standing up to him even more. Augustus walking away from Penance was disappointing and I'd say crazy, but I'm sure we'll see them back together.
And I'll be back here next week with another review.
See also The Nevers 1.1: Never Say Never
"challenging fun" -- Entertainment Weekly