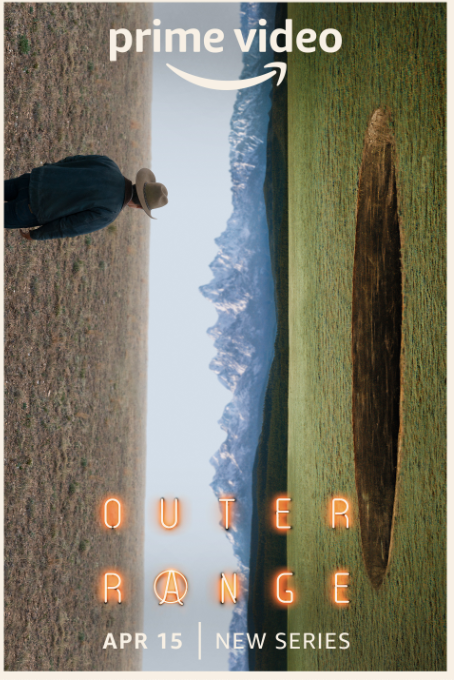 Well, here's my idiosyncratic review of one of the most idiosyncratic series on television. Ever. As in, as I said in the previous review, in Twin Peaks territory, or west of the Twilight Zone, certainly when it comes to the west pasture.
[Spoilers ahead ... ]
Here are the two things that made the most sense to me:
1. Autumn says that that pasture and everything that's going on in it and around it is about time -- all the time that ever existed. Ok, that's a lot to chew. But it's true, even if it leaves us nowhere closer to figuring what out what's going on.
2. The guy crashes into a bison that suddenly appears in front of him as he's driving and Tony Orlando's "Knock Three Times" is playing. (As I said last week, the music is excellent in this series, including the song about -- I think -- dying in the snow -- and edelweiss -- not the one from The Sound of Music, which is also excellent -- which comes at the end of episode 6). Anyway, chances are this guy will be knocked into some other time, right, because, as Autumn says ... (see # 1 above)
And speaking of Autumn, things between her and Royal get much worse, mostly because of Royal, but you can't really blame him, but Autumn brands herself (I think) and then gets Royal's family into an uproar by threatening to go to Sheriff Joy and tell her Royal killed Trevor. So that sort of makes sense -- but Autumn's ultimate motives are still occluded, and that's an apt word with two other concluding episodes to this season, and so much recalcitrantly incomprehensible.
Like why, for example, did Cecilia cut herself on the dead bear's tooth? To get some of that immortality into her circulatory system? Who knows, and for all I know, maybe that was an accident -- maybe Cecilia was reaching for something, who knows what.
Anyway, all of that occlusion is part of the series' appeal, and one of its highlights, and I'm sure we'll find out at least little more next week. I'll back to you here then.
See also Outer Range 1.1-2: Elusive Hybrid ... Outer Range 1.3-4: Twin Peaks Out West