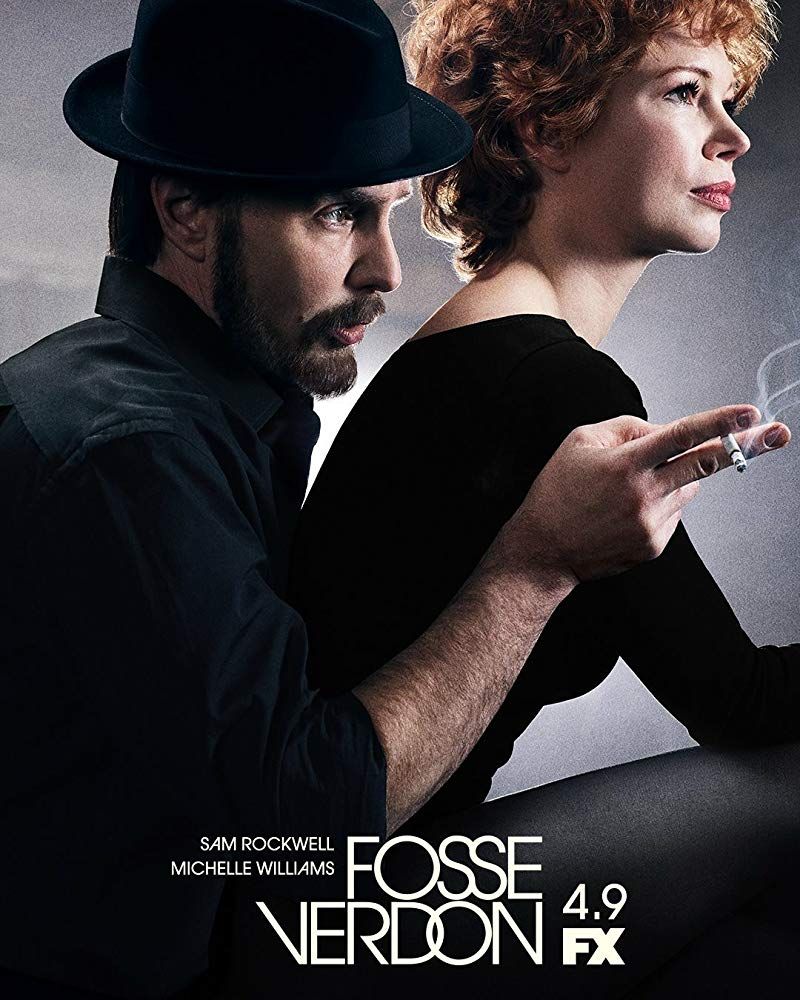 Fosse/Verdon
debuted on the FX Channel last night - a limited series that tells a story that anyone who's been paying attention to the past 60+ years of choreographed dancing, theater, and movie-making should be familiar with - the story of Bob Fosse and Gwen Verdon, whose stage craft, directing (Fosse) and acting (Verdon) revolutionized what we saw on stage and in movie houses.
What's not familiar, and is indeed outstanding, are the actual performances we saw in the first episode. Kelli Barrett not only captured Liza Minnelli's affect perfectly, but belted out a number or two from
Cabaret
that were off the charts. Those performances in themselves make this series a musical series, in the sense that
Smash
a few years ago did so well.
Meanwhile, Sam Rockwell as Fosse and Michelle Williams as Verdon were creme de la creme. Although the story of a driven genius perfected by his wife, and repaying her with infidelity, is all too familiar, Rockwell and Verdon give it a memorable presentation with the subtlety and nuances of their performances.
The sad truth, made apparent in the first episode, is that Fosse died way too young, at the age of 60. He nonetheless accomplished more than one lifetime of creative work in his time, a lot of it with Verdon's help, and I'm looking forward to seeing as much of this as possible brought to the screen with the same ringing performances we saw in the first episode.