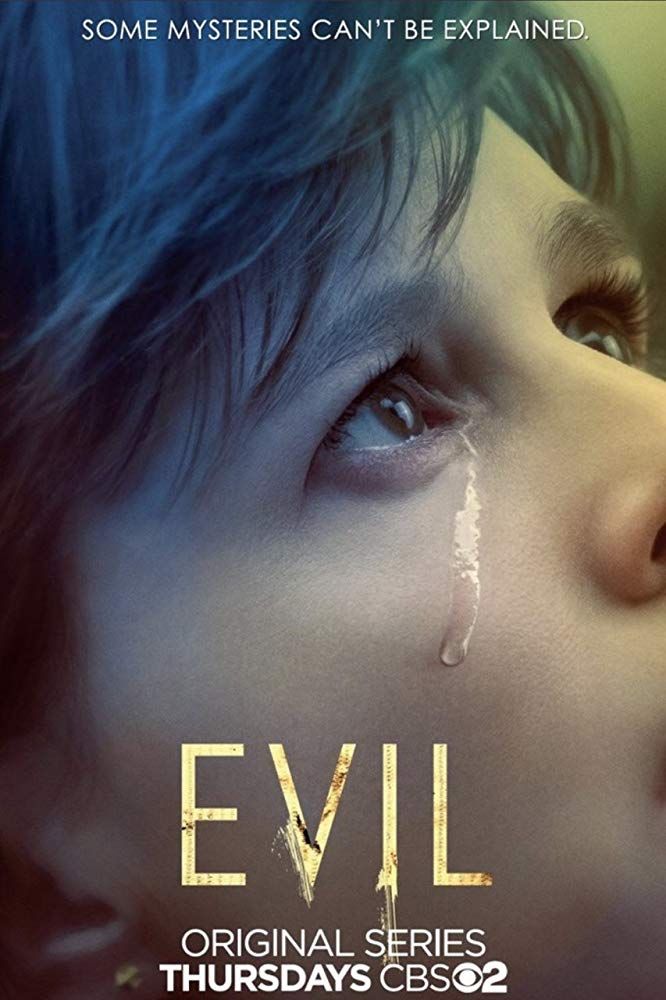 Evil
was back tonight with episode 1.11 - an almost standalone episode, exploring the aftermath of David's mugging, in a hospital where he encounters, well, a hospital horror story.
Let's face it. With the exception of bringing babies into the world, a hospital is not the place any patient wants to be. By its very nature and purpose, a hospital is always on the verge of being a horror show. However well-run and compassionate and effective a hospital is, it understandably can bring out our worst fears.
Except, in David's case, these fears may be more than fears. They may be real. And, significantly, in this episode, they - the dangers - don't seem to be the workings of a devil or evil spirit. They seem to be to be the workings of a demented nurse.
This makes this episode of
Evil
a very different kind of story. The usual tug between science and spirit has been replaced a tug between sound medical treatment and a psycho nurse. The killer nurse or killer doctor or killer hospital has of course been well explored in our fiction. See, for example, the 1978 movie
Coma
based on the 1977 movie of the same name. In stories like that, there's not even a hint of the supernatural. Why did
Evil
choose to explore this theme with barely a mention of the supernatural that is
Evil
's stock-in-trade?
Who knows. There is an excellent side story, a spinoff from David's sojourn in the hospital, in which Kristin and Ben meet Judy, who did what Kristin does for David before Kristin came into the story, that is, before the beginning of this series. Judy has spunk and a sense of humor, just like Kristin. Apparently she doesn't have a bunch of daughters, though, who all like to talk at the same time.
Anyway, good to see
Evil
back on. Stay out of hospitals, if you can, and see you here next week, when maybe we'll find out more about David's attacker.
See also
:
Evil: Incubus Mystery
...
Evil 1.2: Miracles and Racism
...
Evil 1.3: Possessed Alexa
...
Evil 1.4: Raising the Ante
...
Evil 1.5-6: Seeing Red
...
Evil 1.7-8: Sigils and Weight
...
Evil 1.9: The Deposition
...
Evil 1.10: The Influencer