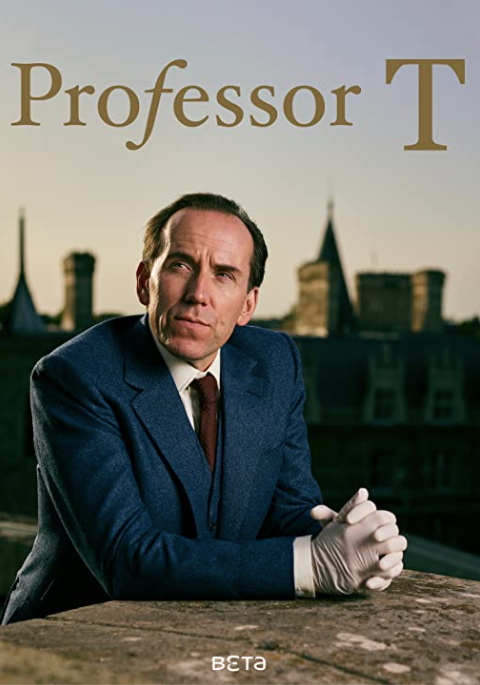 Checking in with a quick review of Professor T, a British version of a Belgian TV series which debuted on PBS tonight. It's quite good. An idiosyncratic professor of criminology at Cambridge who is mildly OCD and very reminiscent of Sherlock Holmes, called in to help the police with a variety of cases.
Of course the professor is reluctant but of course the professor agrees. He's brilliantly perceptive, able to hypnotize a reluctant victim, and bald-facedly lie to a suspect to secure a confession. The Professor is backed up by a suitably modern of cast of police, ranging from those are thrilled to have him work with them to those who are threatened.
The Cambridge location is anything but modern, though, and that's a big part of the series' charm. If you subtract the current cars and other 21st century, you could indeed be watching a story taking place in the 1890s or 1920s or 40s. That's because, in addition to Cambridge, Professor T moves and talks in an ageless way. Good job by Ben Miller (Bridgerton) playing the professor.
The series consists of new cases in every episode -- rather than an investigation that continues across episodes -- and while I usually prefer the continuing format, the standalone episode format is part of the old fashioned charm of this series, too. It's on a little too late for me to brew a pot of tea and sip it as I watch the show -- with mik, thank you -- but I'll think of Professor T when I have cups in the morning and during the day, will look forward to watching it on Sunday evening, and will do my best to report back to you about it later that night or straightaway on the next day.

another kind of police story