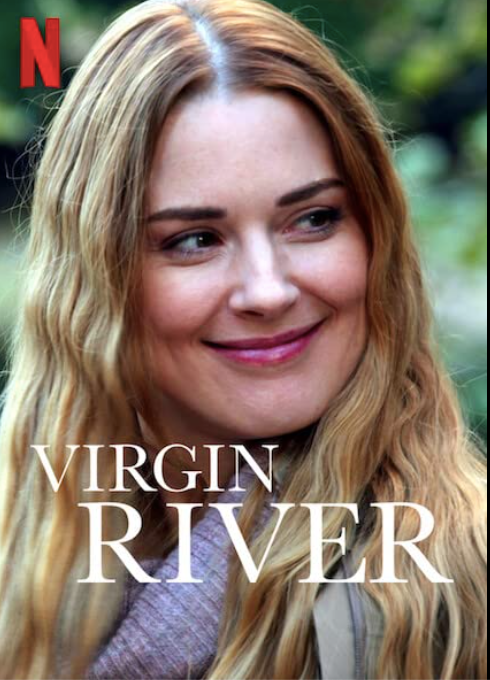 The wife and I binged Virgin River 3, just up on Netflix. We really enjoyed it, which is to say, we got totally caught up in the romance, the heartbreak, the roller-coaster ride of soap opera life in this fictional town on a river with sunsets at least as beautiful as Cape Cod Bay, where were for all of June.
Here are some bullet points of what I most liked, and didn't (well, just one), and of course these are spoilers, so don't read on if you haven't yet seen this third season [spoilers follow]:
It was great to see Mel and Jack together for most of this season. Because that's where they belong. Alexandra Breckenridge and Martin Henderson did their customarily fine jobs in these roles, and it was a relief especially to see Henderson as Jack again after he played some weirdo bad guy in The Gloaming, which actually was weird across the board.
Accordingly, I wasn't happy with Jack breaking up with Mel for her own good. It was necessary in terms of the ensuing narrative, but didn't make sense given how much he'd longed for her in the first two seasons.
Tim Matheson as Doc Mullins was just outstanding, speaking truth to Jack and anyone who would listen at all the crucial moments.
Hope was absent from this season, except for a Facetime call or two, because Annette O'Toole couldn't travel due to the pandemic. The narrative did a good job of working around her absence. There seemed several times when Hope might return from back East, but the pandemic said otherwise, and you could almost see the narrative being rewritten at those moments.
The supporting characters and stories were all strong. My favorite was Brie (Zibby Allen) and Brady (Benjamin Hollingsworth), tipping at least a little into the criminal element of this narrative.
Lilly's death was heart-rending, and was especially resonant with our world today, in which untimely death has been all too present.
The very last words of this season were a letter-perfect soap ending, ending right in the middle of a conversation between Mel and Jack (my wife tells me such endings are hallmarks of soap operas).
There's a winning joy woven deep into
Virgin River
, and I'm up for season 4 as soon as it's on Netflix.
See also Virgin River: The Scenery, The Food, The Acting, and the Story
Cape Cod sunset