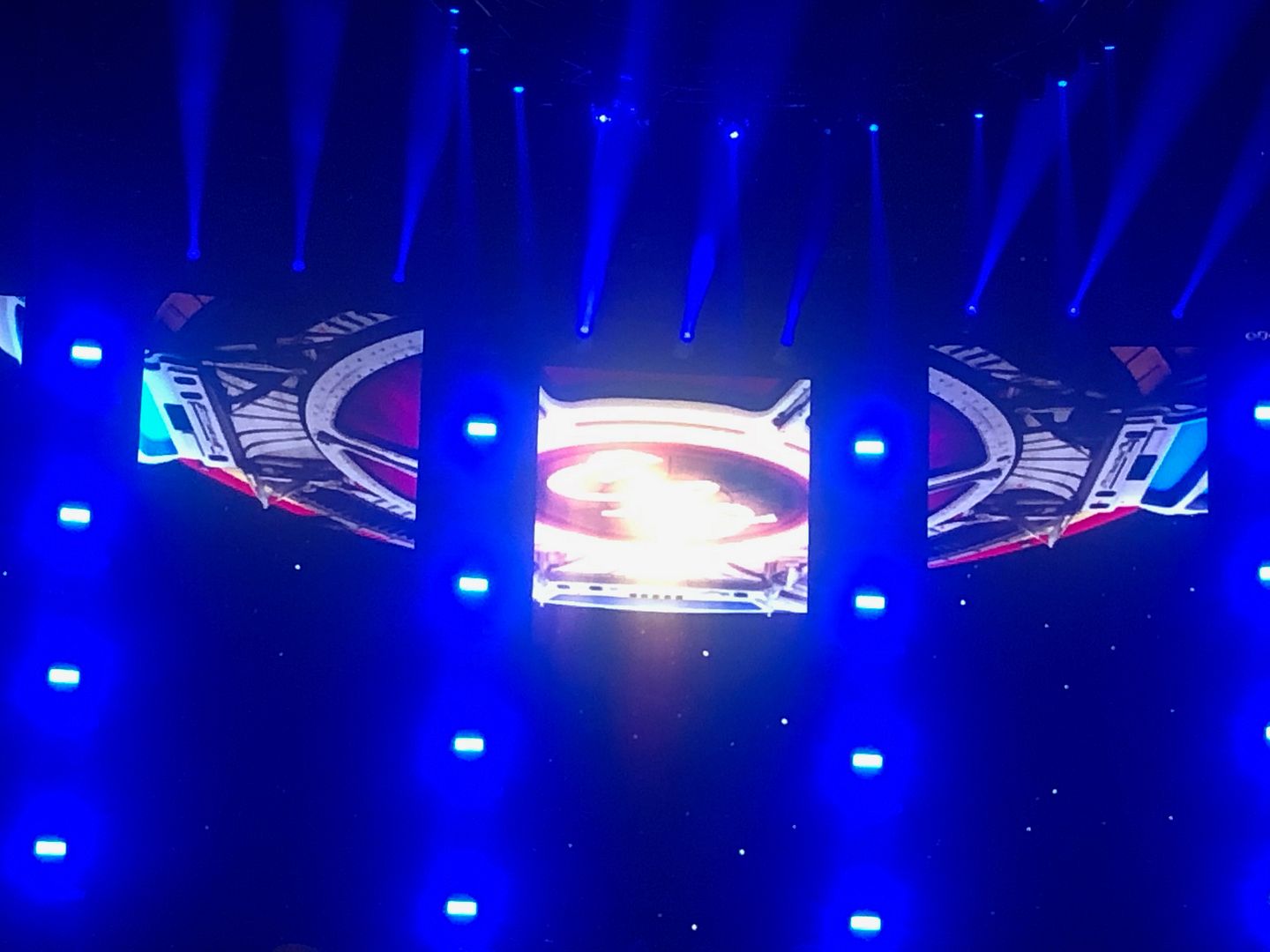 There are few groups who are almost as good as The Beatles (none are as good as them). Jeff Lynne's ELO (Electric Light Orchestra) is one of those few. (I'm reminded of what John Lennon said about ELO in his 1974 interview by
Dennis Elsas
: "Son of Beatles"). Their string of hits through the 1970s into 1981 - "Can't Get It Out of My Head," "Evil Woman," "Strange Magic," "Livin' Thing," "Telephone Line," "Turn to Stone," "Sweet Talkin' Woman," "Don't Bring Me Down," and "Hold On Tight" are my favorites - are every bit as a good as part of the Beatles output (e.g., "Golden Slumbers," "You Never Give Your Money," etc), and this puts ELO in the rarefied company of the Beach Boys and the Rolling Stones.
But Lynne after he left ELO also went on to do some extraordinary work. He was a member of the Traveling Willburys supergroup with George Harrison, Bob Dylan, Roy Orbison, and Tom Petty. He produced and co-wrote (along with Petty) Orbison's "You Got It" (last record before his death). He did the same for Petty's huge hits "I Won't Back Down" and "Free Falling". And just to top it off, he produced Lennon's posthumous beauties with the Beatles, "Free as a Bird" and "Real Love" (hey, here's the beginning of a
reading
I did at Readercon just this past Sunday of a new story I wrote about that song that's an alternate history Beatles tale).
Indeed, there was always something science fictional about ELO, with their other-worldly sounds, which is another reason I love their music. Add to that Lynne's integration of media-theory themes into his lyrics - in "Telephone Line" and "Sweet Talkin' Woman" ("insufficient data coming through") - and how could I not be crazy their music? It connects to my three greatest interests in popular culture - the Beatles, science fiction, and the impact of media.
I was really looking forward to Lynne's ELO concert last night, and my wife and I were not disappointed. They played everyone of my favorite songs except "Strange Magic" and "Hold On Tight," and that's a pretty good hit list. Lynne's still in fine voice - indeed, better than ever in "Can't Get It Out of My Head" and "Sweet Talkin' Woman" - and the performances and arrangements were top-notch. "Sweet Talkin' Woman" (yeah, I've always especially loved that song) was replete with a cool electronically modulated "sweet talkin' woman" interspersed throughout the song, and Dhani Harrison (who did a good nine song opening set) singing his father's lead part in "Handle With Care," and Ian Hornal doing a fine rendition of the Orbison part. (I did miss Rosie Vela, though, who was good in those year 2000 concerts.)
Few of the greats of the 60s, 70s, and even the 80s can put on a show like this any more. Paul McCartney is a remarkable and unsurprising exception. I would say that Jeff Lynne, in terms of the great songs he wrote, produced, and still performs in fine voice, is a very close second. Right up where he belongs. Catch him if you can.