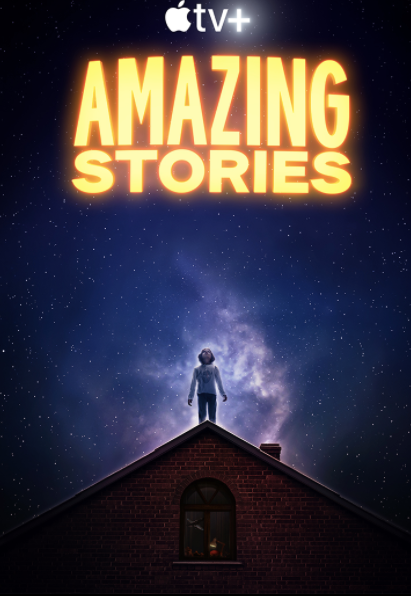 Just watched Amazing Stories (2020) 1.3 on Apple TV+, and I realized something: there's a real sweetness running through at least the first episodes that I've seen, making this incarnation of Amazing Stories a lot different than The Twilight Zone or Outer Limits. It's consistent with Spielberg's masterpiece Close Encounters, and the literally wide-eyed sense of wonder it so abundantly projects.
And this third episode has something else, something very special, with a capital "S" in the stars. It is Robert Forster's very last appearance on screen, made before his untimely death at age 78 in October 2019. I've loved Forster's work ever since his great appearance in Medium Cool in 1969 -- the cinema verite story of the 1968 Democratic Convention in Chicago -- and he made a memorable contribution to the TV series Heroes.
I mention Heroes because it has the same general theme as "Dynoman," the main difference being that the heroes in Heroes had natural superpowers, in contrast to Grandpa Joe Harris in "Dynoman and the Volt," who acquires his superpowers from a special ring, delivered to him just when he most needed it. That ring results not only in a big adventure, but the psychological reunification of Grandpa Joe with his grandson and son, who also get superpowers from the ring.
In the end, we get a heartwarming story which is more about real family than comic-book heroes, and that was a good thing to see. Thank you, Robert Forster, for bringing the world so many good hours of your great performances. I'm sad that you left us, but happy that you went out on such a profound and nurturing note.
See also Amazing Stories (2020) 1.1: "The Cellar": The Tops ... Amazing Stories (2020) 1.2: "The Heat": Life After Life ... Amazing Stories (2020) 1.4: "Signs of Life": Happy Revivals ... Amazing Stories (2020) 1.5: "The Rift": Time Travel and a Candy Bar