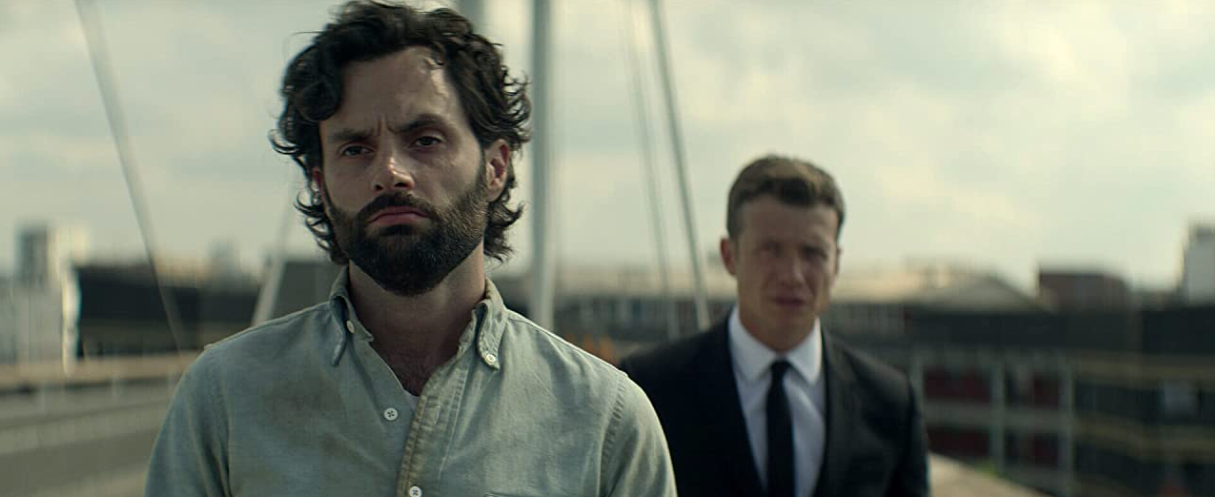 Well, I entitled my review of the first half of You Season 4 on Netflix, "So Far, Less than the Previous Seasons," so, in all fairness I entitled this review of the second half of Season 4, "More than the Previous Seasons". That is, more as in better.
[Spoilers ahead ... ]
Let's start with one part which was very well acted and executed, but a bit cliche, since Fight Club and everything that's come after. Rhys is a manifestation of Joe's most evil side. But Ed Speleers, whom I've now seen in Picard Season 3, is a first class actor, and he does a fine job bringing Joe's malign id (see Freud) to life. Plus, it's refreshing to see Joe talk to himself, when that self is another person, rather than just talking to us, the audience.
And the rest was nonstop catapulting of the Joe Goldberg story into a another, higher level. The season ends with Joe and Kate not only together, but fabulously rich, which of course will enable Joe to do all kinds of more damage in a subsequent season. Love Quinn never lifted Joe to this level, and it will be fun to see where that goes. I also have to say that, for some reason, Joe and Kate remind me of Harry and Meghan, and I mean that as a compliment, because I certainly don't think Harry is a killer.
The Nadia story was good, too, and, in general, I liked Joe as a professor. If he ever applied for a job at Fordham University in the Communication and Media Studies Department, where I'm a Professor, I would definitely want to hire him -- of course, assuming that he wasn't also a psychotic killer. The Marianne, Phoebe, and Tom Lockwood stories were ok, and served their purpose, even if none of those characters were as memorable as Kate and Ed Speleers's "Joe".
Last, the effervescent literacy that lifted all the seasons of You is back in fine form in Season 4. My favorite line? Actually, it's a phrase -- "analog book" -- an excellent retro alternative to printed or paper book. Hats off to Michael Foley and Sera Gamble (the credited writers), assuming they were the ones who came up with this phrase. And Penn Badgley for another great performance as Joe/Jonathan, and Charlotte Ritchie as Kate.
See also: You: Review from an Unconflicted Fan ... You 2: Killer Charm ... Spoiler-Free Review for You 3 ... You 4.1-4.5: So Far, Less than the Previous Seasons