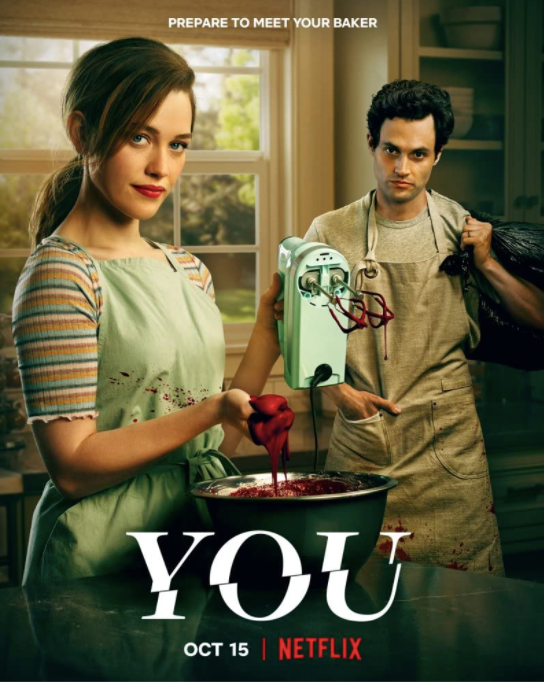 Here's my specific-spoiler-free review of the third season of You, just up on Netflix yesterday, and superb:
1. Joe and Love make an excellent killer couple, literally, with true love for their baby.
2. Joe continues his literary panache, working in a library.
3. There are a plethora of people in the suburbs who could be Joe's undoing, or, at very least, many more than usual.
4. The dialogue and ambience are hipper than ever. At some point, someone remarks that "no one uses Tumblr" any more. (Well, I still use it, but I'm not that hipt.) Love's mother also says she's taking a Lyft (not an Uber).
5. You won't be able to predict the ending, unless you make a very lucky guess.
6. I don't think I said this in my reviews of You 1 and You 2, but Joe's self-narration reminds me a lot of Dexter's. Speaking of which, I'm very glad that series is coming back on Showtime on November 7. I'll definitely be reviewing it here.
7. As in the first two seasons, the acting in You 3 was outstanding. Penn Badgley is great again as Joe, and Victoria Pedretti perfect as Love. I also especially liked Tati Gabrielle as Marienne and Dylan Arnold as Theo. All of these performances ranged from charming to frightened to in some cases frightening, which in effect is the essence of this series.
Netflix has already commissioned a fourth season -- I'll see back here shortly after it starts streaming. See You then.
See also: You: Review from an Unconflicted Fan ... You 2: Killer Charm