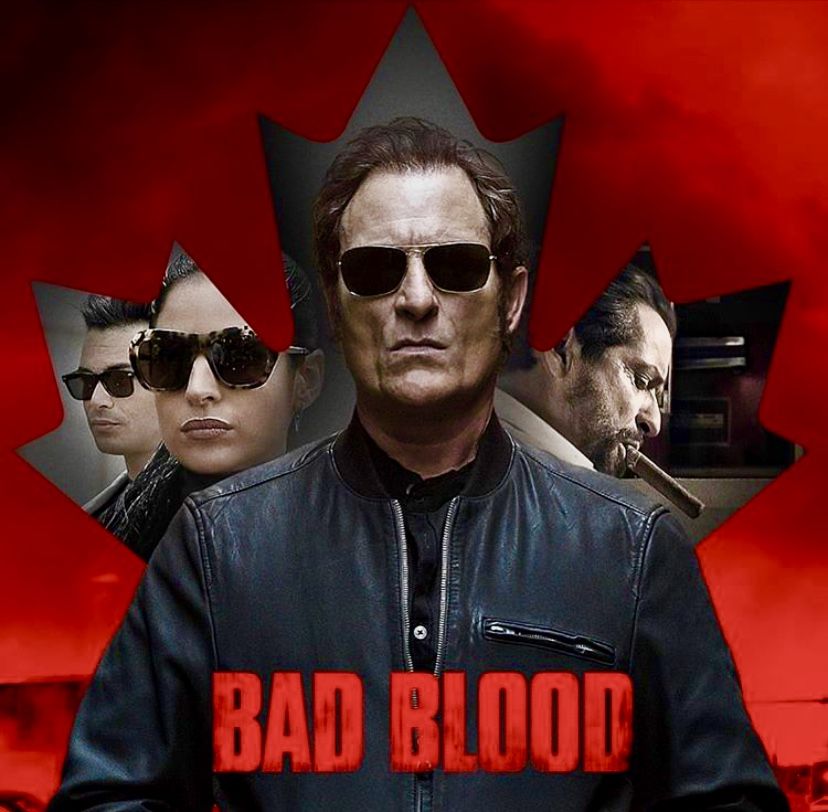 Bad Blood
is back with its second streaming season on Netflix. My wife and I binged and liked it better than the first, which we liked a lot.
The reason: Kim Coates' Declan gets a lot more time, as the mob boss who has trust only in himself. This was actually the essence of the first season, but we didn't learn that until the very end, when Declan has wiped out everyone around him, including the boss and the boss's patriarch father, in Declan's climb to power.
In the second season, Declan has all the power, but he amasses enemies when he refuses to work for the Italians who have an international drug trade, expanding now to include the powerful and deadly fentanyl. Declan now needs allies, but his possibilities, ranging from bikers and another local mafia mob, are also being wooed, threatened, paid off, and seduced by the international group, who have sent a pair of ruthless twins, female and male, to Montreal to make sure they get their way.
As with first season, no one is safe when the tensions heat up into war, and bullets start flying. As with the first season, you'll be surprised about who is left standing and who isn't. Indeed, what makes
Bad Blood
different from any other television mob series are the number of major players who get wiped out each season. So many met this fate in the first season, that, other than Declan, we're treated to an almost entirely different cast of characters. And they're so well played, we barely miss the characters from season one.
Coates does a great job, again, as Declan. He has an expressive face, and a voice that does it just the right with intonations and inflections in every scene he's in, as a player and a voice-over narrator. It's not easy to be original in a mob story, it's such well trodden ground, but
Bad Blood
2 amply does that and his highly recommended.
See also
Bad Blood: New Mob