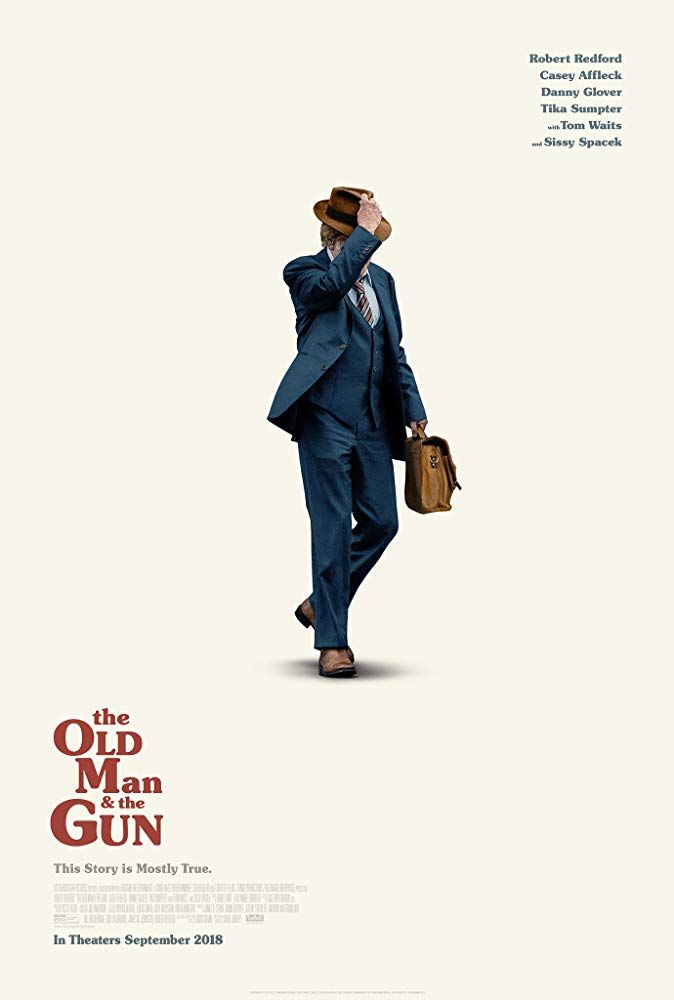 So, right in the middle of a fabulous little squall on Cape Cod last night, which knocked over chairs and an umbrella stand on our deck, my wife and I watched
The Old Man and the Gun
on HBO. The squall was more exciting, but
The Old Man
starring Robert Redford had it beat hands down in sheer charm and style, and was much more enjoyable in its understated beauty.
The signature of Forrest Tucker, the real life bank robber and escape artist portrayed in this movie, was his smile -- at least in this movie. And who else on this planet to better play a charming, smiling bank robber than Redford? He announced after completion of the movie in August of last year that he was retiring from acting. Here's a strong hope that he shouldn't.
Sissy Spacek, who isn't retiring, was a great recipient of Tucker/Redford's charm. In fact, the two make one of the best couples I've seen in a while in a movie. And, refreshingly, she's not like Bonnie with Clyde. Instead, she provides a sensible, caring restraint on Tucker, who, however, can't resist his larcenous influences for too long.
Good supporting acting from Casey Affleck, Danny Glover, and Tom Waits, along with a comfortable early 1980s ambience, make all of this a pleasure to see. Tucker wasn't quite Robin Hood - he generally kept his ill-gotten gains to himself - but I've always had a soft spot for a thief with a heart, and Redford with his winning smile brings him home to us just perfectly.