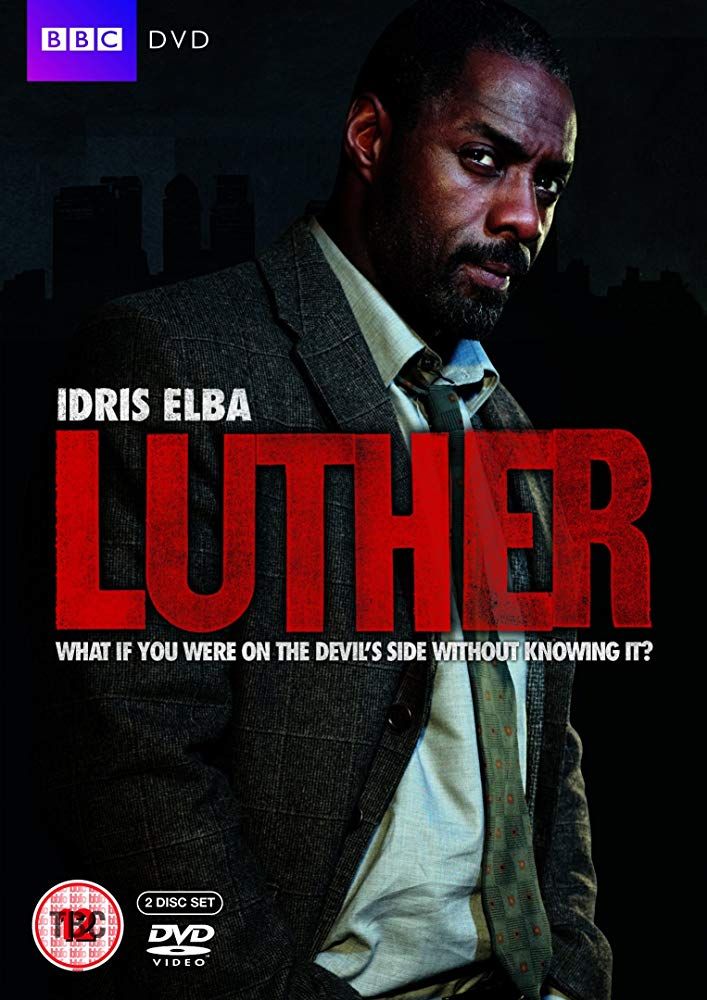 Luther
was back for its fifth season on BBC America last night. First and foremost, it stars
Idris Elba
in the title role, one of my all-time favorite actors since I first saw him in
The Wire
as
Stringer Bell
, second-in-command in a drug empire, so erudite he was studying economics in night school and quoting Adam Smith and
The Wealth of Nations
.
The Luther character is a detective genius who has been through the mill in his personal and professional life, which often are the same and almost always intertwined. As the trailer for this season aptly shows, Luther's wife and young partner were both murdered in previous seasons. In the first episode of season 5, Luther continues to take a physical pounding, from the likes of a crime boss we saw in fine crafty and brutal form last season, but the apex case is a sadistic serial killer who's getting more frequent and gruesome in his killings.
Luther's opponent here is not just the serial killer, but a shrink, Vivien Lake (played by Hermione Norris, who was so good as Ros on
MI5
). Lake is understandably protecting the serial killer, Jeremy, from the police. He's not Lake's patient but her husband, and likely her partner in sexual kinkiness, which may or may not extend to the killings. At very least, Lake sacrifices one of her troubled patients, James, setting him up to take the fall for the recent spate of murders that presumably her husband committed. James commits suicide before the police can nab him, but the case isn't closed. Luther's new partner, Catherine Halliday, shows her mettle and realizes something is not adding up with James as the killer.
So Luther's faced with the fine kettle of depraved fish we've come to expect on this series. But the knock on his door in the last scene was better than icing the on cake. It was from Alice, back from the dead, played by the inimitable Ruth Wilson, back from our side of the Atlantic in
The Affair
.
See also
Luther: Between the Wire and the Shield
...
Luther 3.1: Into the Blender
...
Luther 3.2: Success
...
Luther 3.3: The Perils of Being an Enemy
...
Luther 3.4: Go Ask Alice