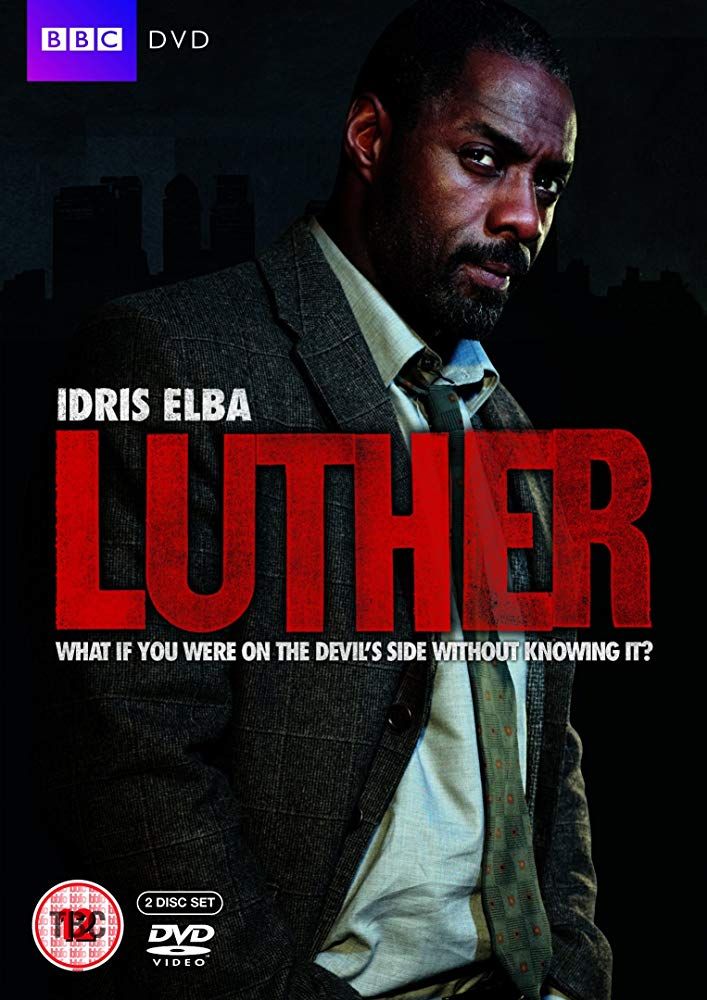 Alice's killing of George's son bore bitter fruit in
Luther
5.3, as George goes after Alice and Luther to exact his revenge. Of course, that's just what Alice intended - to draw George out into an all-out war against Luther, on the bet, probably safe, that Luther would prevail in the end and rid Alice and everyone else of George.
Did she worry about collateral damage? Probably not. Poor Benny went that way. Alice herself is now at the other end of a gun. But I can't see her succumbing after all this good effort to bring her back.
Meanwhile, the Lake story has come to an end of sorts, at least for Vivienne. Her attempts to restrain her psycho husband fail. After imploring him not to endanger her with his nefarious deeds, Jeremy drugs her, undresses her, tucks her in bed, in the hopes that she won't find out about his latest victim, at this point a kidnap. But of course she does, and before the evening is over she's arrested by Luther, on the verge of dismembering the poor young woman to cover up her husband's evil work.
He manages to escape, so here's where we are on the edge of the season finale next week: Jeremy's at large, desperate to escape and do who knows what. George's hit men have Alice and Mark in their possession, with a tough road for Luther to free them, unscathed, and unhurt himself. Actually, unscathed is no doubt impossible at this point. The best we can hope for is unkilled.
And even though I can't see Alice dying - which would be a double death for Ruth Wilson in tempestuous characters in love affairs these past few years - I'd say the only survival we can be sure of Luther's.
See also
Luther 5.1: Back in Fine, Depraved Form ... Luther 5.2: "A Chocolate Digestive"

And see also
Luther: Between the Wire and the Shield
...
Luther 3.1: Into the Blender
...
Luther 3.2: Success
...
Luther 3.3: The Perils of Being an Enemy
...
Luther 3.4: Go Ask Alice