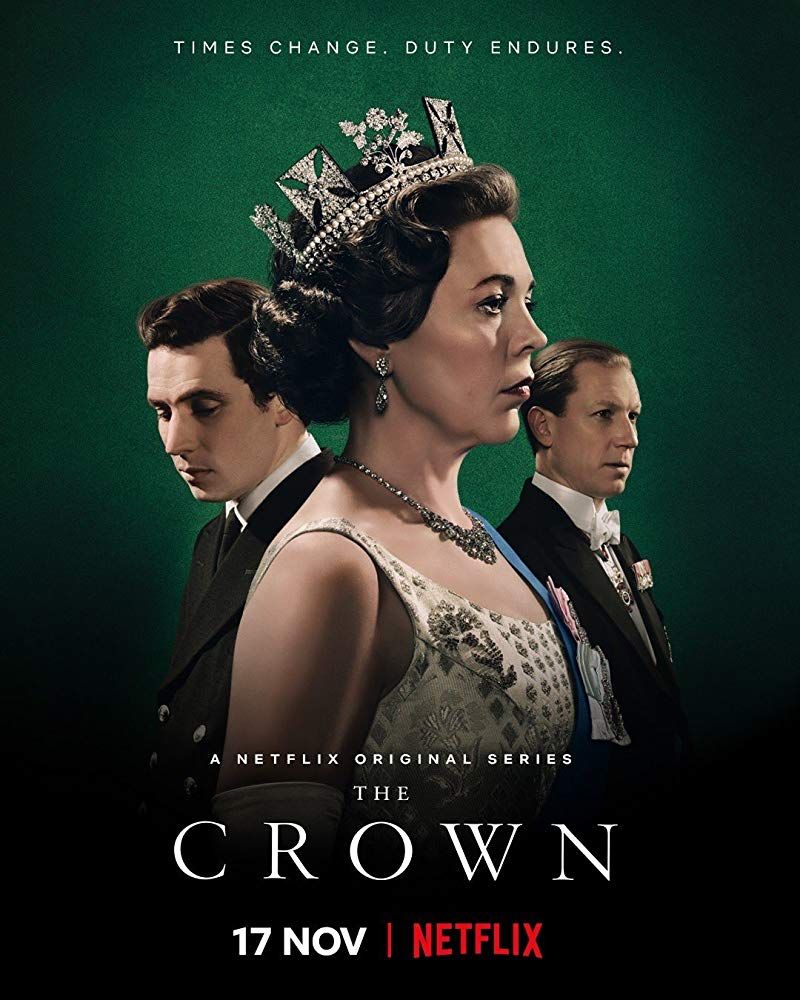 The Crown is back on Netflix with a third season, and almost a completely new cast, with Olivia Colman as Elizabeth, Tobias Menzies as Philip, etc. I liked the cast and the episodes even more than I did the first two seasons.
Among favorite storylines as episodes -
Prince Charles (very well played by Josh O'Connor) had at least two episodes devoted to his growing into full adulthood. One finds him in Wales learning the Welsh language. The other has him back in England, falling in love with Camilla Shand. In both cases, we find Charles to be more thoughtful, almost philosophic and tender, than we might have thought. And the second episode shows Elizabeth at first not against Charles marrying Camilla. It's only when she learns that Camilla's other boyfriend, Parker Bowles, also slept with Princess Anne, that Elizabeth joins the rest of her family in opposing the marriage. All in all, very sensitively portrayed.
Speaking of philosophy, there's an outstanding episode portraying Philip's reaction to the Americans landing on the Moon in 1969. This event is expertly woven into Philip's midlife crisis, more specifically into Philip's need to find some greater meaning in life. His idea that the astronauts, having been off this planet, may have experienced some greater meaning, and could convey it to Philip, makes perfect sense, and was the motive for my own anthology, Touching the Face of the Cosmos. And it also made a different kind of sense that Philip, disappointed with what the astronauts told him, found a spiritual satisfaction of sorts right here on Earth.
The literally political stuff was also excellent, with Elizabeth adopting to and herding changes in Prime Ministers, from Churchill to Wilson to Heath to Wilson. But where were the Beatles, and their "Uh oh, Mr. Wilson, Uh oh, Mr. Heath"?
Margaret, played to the saucy hilt by Helena Bonham Carter in two episodes, one bonding with the coarse Lyndon Johnson, the other trying to divest herself of her philandering husband, was also top drawer.
And, just good measure, let me throw in what a good job Charles Dance did as Mountbatten, first almost pulling off a coup, next steering Charles away from his true love.
So
The Crown
season 3 was outstanding in all kinds of ways, moving Elizabeth's story along - I forgot to say how effectively she was portrayed in the Welsh mining disaster, finding her tears and heart, at long last - and telling individual stories about love, philosophy, and politics which are worthy on their own. I heartily recommend it.