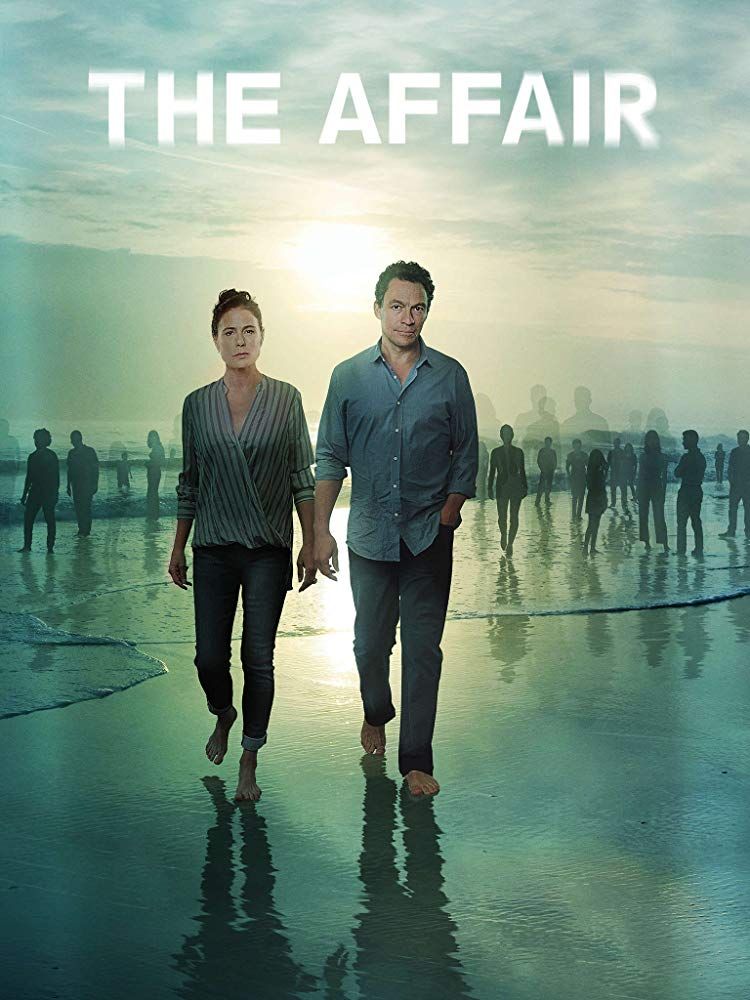 Finales of significant and great series come in on all kinds of levels.
The Sopranos
,
Six Feet Under
,
Star Trek: The Next Generation
in their own very different ways came in the very best (see
my PBS interview
about this a few years ago). I'd say
The Affair
came in tonight in that very lofty company.
It was a heart-warming, healing, beautifully and sadly appropriate ending to a brilliant, disturbing, unique, and refreshing series. Noah and Helen in bed together, with all four of their children sitting on a bench outside of the motel room. Just perfect. Joanie finally growing into herself and going home to her husband and kids. Noah on the cliff overlooking the water and dancing at the end, both of the finale and of his own life. A Noah wiser than he'd ever been.
Those were the big things, pure gold, and there were more of them. But there also were little things. Bruce coming through for Whitney, even though his brain is faltering. The fact that Helen and her mother died the very same year (poor Helen couldn't get rid of her). The dance that the kids and Whitney's new husband and Sierra and even Helen's mother did - no, that was not a little thing. That was a big thing, and wonderful.
But I was sad that Noah at the end has lost Helen, in a way that can't be repaired. Sad and glad that he can at least talk to her at her grave, and read to her from their daughter Stacey's book. Life and love and talent can endure through generations. That's a great parting thought, and I'm glad Noah was still alive to convey it to us.
What an Emmy-worth performance by Dominic West, and by Maura Tierney as Helen, too. They both deserves the very highest accolades for their work in this series, as do the creators Hagai Levi and Sarah Treem.
The Affair
was before the finale one of my favorite series ever on television. The finale makes it even more so.