My wife and I binge-watched Bridgerton the past two nights, and loved it. She's a devoted Shonda Rhimes fan, and has watched and is watching everything she's done on network television. I can take or leave these shows, and usually leave them. But I'm also a big Jane Austen fan, and enjoy historical drama, so I gave Bridgerton a try.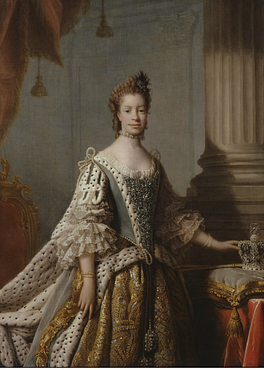 It does have a lot in common with Jane Austen's novels, taking place in the Regency era in England, but it has a bold alternate history element: people of color are in the aristocracy, including Simon aka the Duke of Hastings (one of the two leading characters) and Queen Charlotte. Actually, historians have been debating for at least fifty years about whether Charlotte had African ancestry -- see the 1761 portrait by Allan Ramsay -- so that part of Bridgerton is more aptly described as controversial history not alternate history. But Simon's character, along with other secondary characters in Bridgerton, is clearly alternate history, which is a plus in my book.
The other way in which Austen's novels differ from Bridgerton -- based on the series of best-selling novels by Julia Quinn over the past twenty years (which I haven't read) -- is the hot sex between Simon and Daphne Bridgerton that lights up several episodes. Simon's lust for Daphne, which he has to mediate with his vow (to his father) not to have children, in age in which the withdrawal method is by and large the only way to do that, is one of the fulcrums of the narrative, and is presented just short of graphically but effectively on the screen. And I'll say that the acting of both Phoebe Dynevor as Daphne and Regé-Jean Page as Simon was superb across a wide range of tempestuous and profound emotions,
The other notable element in Bridgerton is Whistedown (voice by Julie Andrews), a Regency gossip columnist who stirs the pot with her all-too-savvy reports. Her true identity is not revealed until the very end, and though my wife and I pretty much guessed it, it was still fun to see this played out.
The secondary characters and stories were well done, the cinematography was just gorgeous, and I'm glad there's a second season already in the works. Check back here in 2021 for the review.