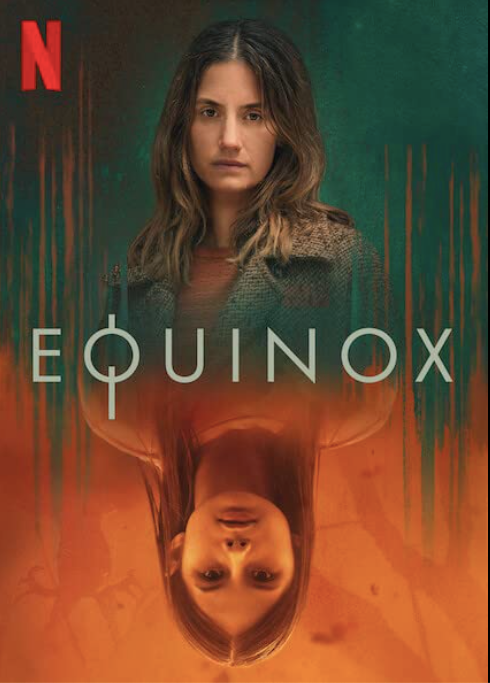 There have been a handful of movies and TV series named Equinox - check out the disambiguation page on Wikipedia -- but I thought I'd devote my first review here on Infinite Regress in 2021 to a Danish TV series by the name of Equinox that just debuted on Netflix on December 30, 2020, or two days ago.
The story begins with the sudden disappearance of high school kids on a bus, which could have made Equinox an entry in one of my favorite genres, Nordic Noir. But crime is not in play in Equinox, unless you're talking about crimes of the soul, or, if you're inclined to be unkind, crimes of narrative.
Not that the narrative isn't compelling, which it often is. But the mainspring of the narrative is fantasy, and not in the alt-science fiction way of His Dark Materials or Game of Thrones. No, the fantasy at work in Equinox is some kind of mythological rite of Spring, an inchoate demon of something that demands to be satisfied when frustrated.
There are elements in this story, which apropos its Danish provenance, partakes of Kierkegaard, who is indeed mentioned at one point, but not really explored (that is, his brilliant philosophy of dread isn't intertwined in the story). There are also elements of Donnie Darko in Equinox, but other than the demon who looks from some angles like the Darko rabbit, there's no time travel, however torturous it is in that 2001 classic.
What we do get in Equinox, which is good, and may make it worthwhile viewing for some people, is an intricate, powerful family relationship story, exploring the connection of sisters, mother and daughters, father and daughters, at younger and older ages. But I crave a plot that weaves these relationships, if not into a current or historical reality, into a crime story that takes place in our real world, or a science fiction tale in a world that is plausibly ours or someone else's.
Instead, Equinox pins its exploration on a map of grade D fantasy (on a grading scale of A to F), which makes it disappointing in my book.