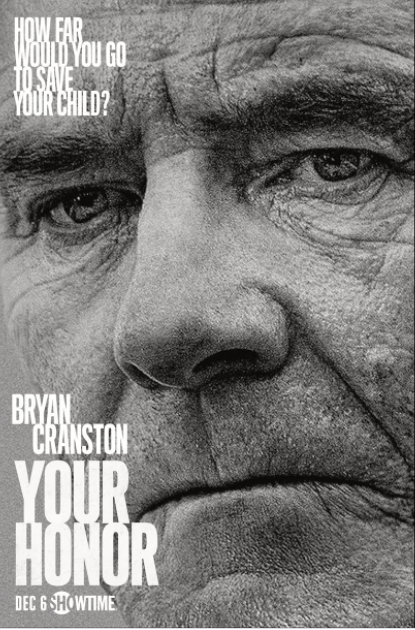 So I realized, as my wife and I were watching Your Honor 1.5 on Showtime, that this whole series is about honor. Not just the judge's title, but the honor -- or lack of -- of just about every character and their actions.
Big Mo has a lot of it. She takes in the one survivor of the blast that killed every other member of his and Kofi's family. She goes to see Baxter, because she wants to tell him what actually happened in the death of his son, and how Kofi couldn't have done it, because she doesn't want all-out war.
That war may be averted, but the daggers are closing in on Judge Diasato. The episode ends with Baxter now knowing 100% that Diasato was involved in the death of Baxter's son. And the blackmailer was in the car behind Adam at the gas station Adam went to after the fatal accident, and took a video of it. Hard for Your Honor to maintain honor with life-and-death facing you at every turn.
Adam, however, continues to draw on an unexpected reservoir of cool. When Baxter's daughter asks him what emotionally big event happened to Adam other than the death of his mother, Adam suavely responds that he met an impressive girl. That kind of quick thinking may or may not save him and his father as the vice tightens.
At this point, halfway through the series, just about everything else is going wrong for Adam and his father. All the attempts the judge made to direct attention away from Adam are having just the opposite result. Does he have any more moves? Hard to say. But what is becoming increasingly clear is he has decreasing time to make them.
See also Your Honor 1.1: Taut Set-Up ... Your Honor 1.2: "Today Is Yesterday" ... Your Honor 1.3: The Weak Link ... Your Honor 1.4: The Dinner