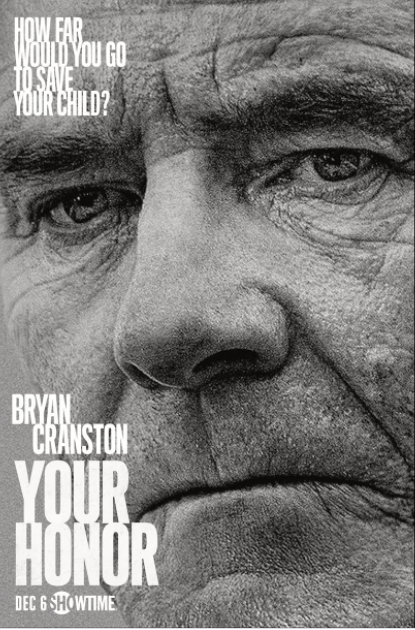 So as a measure of how good Your Honor 1.9 is, the least important segment in the long run, but a set little masterpiece in its own right, is the way the judge handles the unexpected witness who can testify how Carlo graphically bragged about killing Kofi.
And the rest of the episode moved to a screeching halt to whatever we may see in the finale next week. Adam and Fia's love for each is becoming known to all the wrong necessary parties. Jimmy knows about it, and Adam's on his way to seeing him. Charlie knows it -- and, even more importantly, that Adam killed Rocco. The way Charlie found that out, in the conversation he was having with Adam's teacher, to get her out of town, was a great scene, too.
All the pieces are starting to come together, but to what ending, what kind of ending, we still don't know. Eugene knows that Kofi was taking a fall, but he doesn't yet know that, ultimately, Michael via Charlie set it up. I have a feeling Eugene will play a crucial role in the ending.
It's hard, almost impossible, to tell how that ending will go. A happy ideal ending would have Mr. and Mrs. Baxter killed, but that's not likely to happen. What is likely is that someone will die, and maybe more than one. I hope Michael and Adam and all their friends and family survive. But that's very far from certain at this point.
Michael has been able to hold his own, often just barely, since he saw Jimmy Baxter in that police station, just as Michael was about to talk to someone there about Adam's hit and run, or the tragic events that were close to that. I'd bet that he'll somehow manage to survive this, as will Adam. But I'm also thinking that Michael may have a darker past than we've realized. Could he have been involved in the murder of his wife? Nah, I can't believe that.
But I believe I'll back here with a review of the finale next week.
See also Your Honor 1.1: Taut Set-Up ... Your Honor 1.2: "Today Is Yesterday" ... Your Honor 1.3: The Weak Link ... Your Honor 1.4: The Dinner ... Your Honor 1.5: The Vice Tightens ... Your Honor 1.6: Exquisite Chess Game ...Your Honor 1.7: Cranston and Stuhlbarg Approaching Pacino and De Niro ... Your Honor 1.8: Nothing More Important