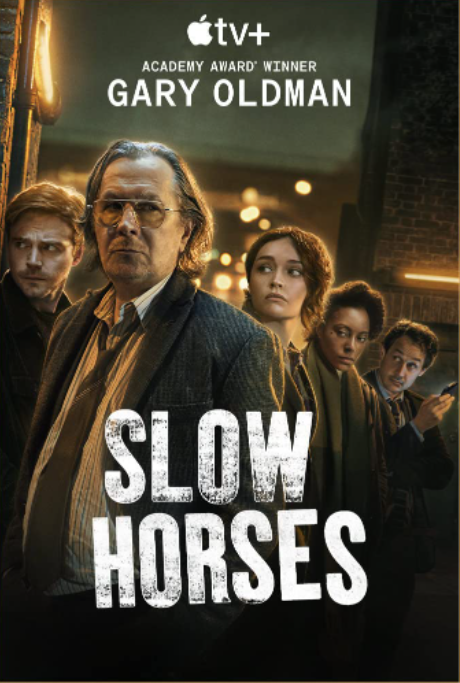 Well, I was glad to see that Slow Horses continued its streak of flatulence by Lamb in episode 1.4, up yesterday on Apple TV+, with Lamb advising that some lamb dish he ate earlier would be making a "reappearance". Ok, this was not flatulence per se, it was just an allusion to it, but it gets a boost as a mention with someone named Lamb talking about lamb.
But one thing I didn't like in this episode was the continued near absence of Sid. As I said in an earlier review, she is one of my favorite characters, and I'd like to see her getting more action than just in a coma.
Otherwise, there wasn't all that much that was actually new in this episode. It's clear now that the true villains are MI5, and I'm glad to see our slow horses in one way or another continuing to get the better of them. It was good to see Catherine Standish in so many scenes with Lamb -- I think they're a good couple. She no doubt has an interesting backstory, and it would fun to see more of that.
So that's all I have to say about episode 1.4. But this might be a good time to say how much I like Mick Jagger's theme song, "Strange Game," written very recently for the series (see here for how this came to be). Starts off with a great rhyme -- "losers" and "boozers" -- and goes on with a lyric that shows Jagger hasn't lost his chops with words. He also wrote the music, which is good, too. The whole song reminds me a little of The Doors' "People Are Strange" and Johnny Rivers' "Secret Agent Man" but, hey, harkening back to the 1960s is fine with me. In fact, I think the whole idea of asking a rock legend to write and sing a new song for a series is brilliant, and beats choosing a well-known song that everyone already knows as a theme song, which is the way most new series go these days.
Jagger writing and singing "Strange Game" is just one example of the originality of Slow Horses, which I'm glad is here. See you next week with my next review.
See also Slow Horses 1.1-2: Fast-Moving Spy Thriller ... Slow Horses 1.3: The Fine Art of Bumbling