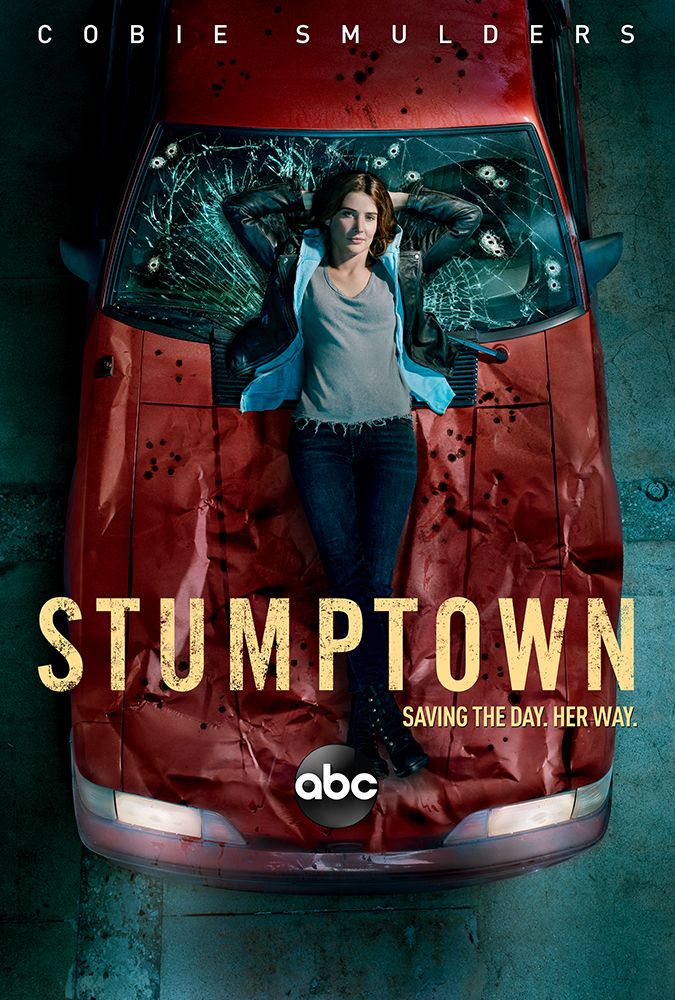 Continuing with my reviews of new network television series which seemed appealing enough to watch the debut, we come to
Stumptown
, which opened shop on ABC last Wednesday.
I watched it mainly because I wanted to see Michael Ealy (
Sleeper Cell
, etc) and Camryn Manheim (
The Practice)
on television again. They both were good as Portland, Oregon police (Detective Miles Hoffman and his Lieutenant Cosgrove). And it turns out that so was Cobie Smulders, in the lead role of Dex, a hard-hitting, sass-talking private investigator with a heart of gold and a sense that morality when necessary is more worth following than the literal law.
These characteristics will be recognized as shared by many a famous, classic detective. But they were male, and
Stumptown
has a fast pace, sometimes frenetic, and a touch of wackiness, all its own. The start of the first episode has Dex kidnapped in the back of the car. As a military vet, she's physically dexterous, and it's fun to see how she gets out of this jam against all odds.
The key to whether a series like this can manage long-term success are the power of the cases Dex investigates. The acting and relationships are there - Dex is already in bed with Miles - and so is the energy and refreshing Portland ambience. My wife liked the first episode, too (always a good sign for a series). I'll definitely watch the new few episodes and tell you what I think.