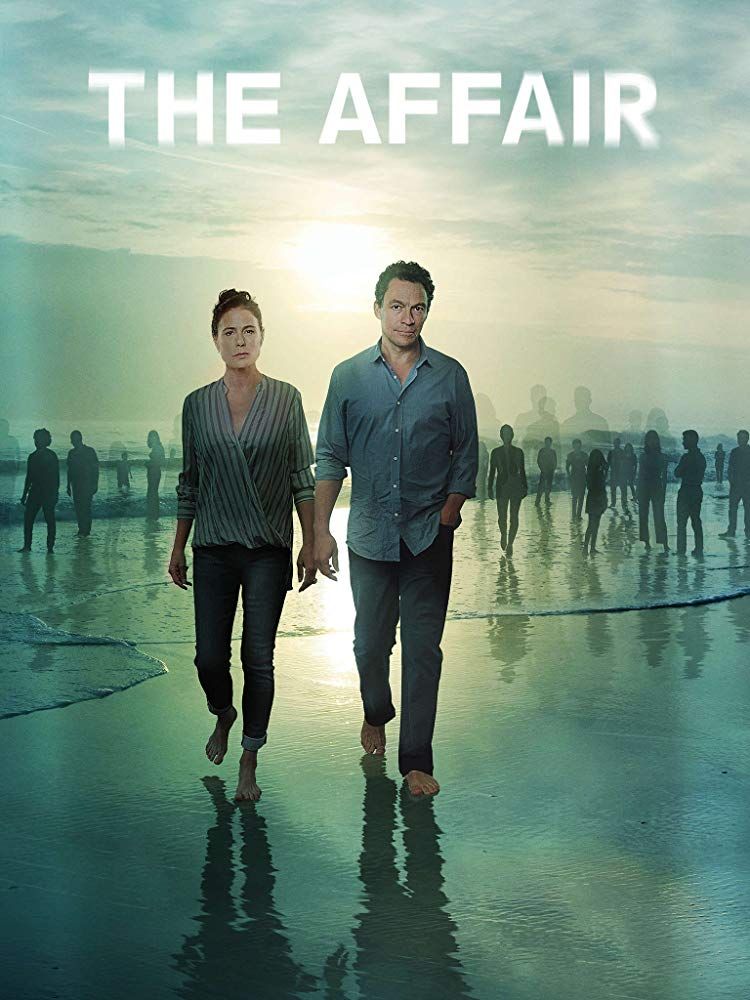 Frankly,
The Affair
this season, up until tonight's episode 5.6, was almost a waste of time watching. But tonight's hour - devoted completely to Joanie in the future - made Season 5 all worthwhile.
The science fiction aspects, which I've commented upon before, were excellent. Indoor strawberry gardens to make oxygen, phones in the ear, Google-like-glasses (worn by Joanie to see what the dock looked like on the night her mother died), were all fun to see. But they weren't the best part of the episode.
That came from Joanie, wonderfully acted by Anna Paquin, discovering that her mother likely did not commit suicide and then being certain that she was murdered, by Ben. She makes this journey with the help of EJ, a great new character (a researcher into trauma, with a great sense of humor and other endearing qualities, well played by Michael Braun). He and Joanie not only wind up in bed together, but he helps her, well, get over her trauma at the loss of both of her parents. And he therein frees her brain to figure out what happened to Allison.
I've been thinking all season that it would have satisfying if Cole had been alive - as Joanie says, he was only 72 when he died (of a heart attack, or a broken heart, and she aptly puts it). But his death was worked very well into tonight's narrative. It's a large part of the motive for Joanie to look into her mother's death.
Tonight's episode is a turning point in the season and thus the series. I wouldn't mind seeing Noah again only in the future with Joanie, and I wouldn't miss anyone else too much from our present, in California. That won't happen. But let tonight's episode at least begin Joanie getting good long segments. She and the series deserve it.