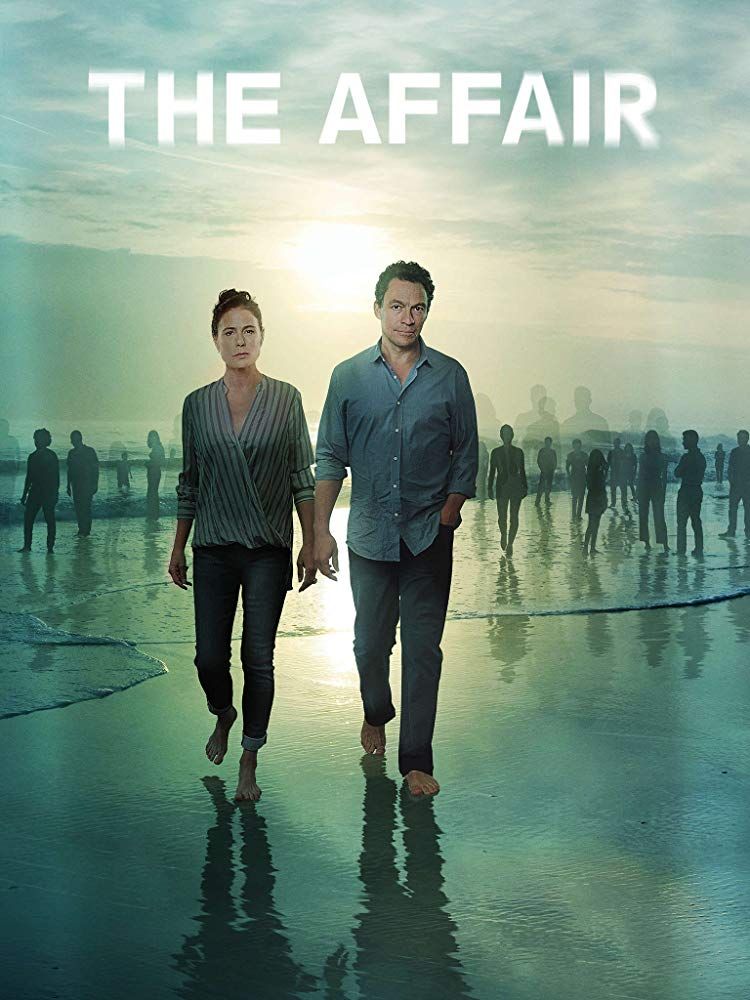 And tonight's episode of the
The Affair
- 5.7 - was the best Noah segment, so far. He's back in Montauk, with Whitney to help her prepare for her wedding at her grandparent's house. But the circumstances lead to a crucial conversation between the two, culminating with her asking him why he left the family that he loved and loved him. His answer: I don't know.
By the way, Julia Goldani Telles, who plays Whitney, has really come into her own as an actress. The scenes between her and Dominic West, one of the best actors around, were really top notch. My guess is she'll do great in third season of
The Girlfriend Experience
, for which she's already been announced.
Back to Noah: a new plot turn was introduced. His former publicist is saying he made unwanted advances towards her. If recollection serves, I'm pretty sure he didn't. Will be good drama, though - excruciating for Noah - when all of that plays out in the episodes ahead.
As for the second segment - a half-hour of Joanie - for once I didn't like that too much. It was a crucial interlude. She confronts Ben. It was not only unsatisfying to see how he got the better of her, but it was not well developed in the narrative. She shouldn't have just gone over to confront him, with no real, apparent plan. But excellent acting by Tony Plana - who did well on
Mayans MC
last year - in that important role of Ben.
And so
The Affair
continues on. It still has some punches. I'm still sad to see it end. But not as sad as the characters, none of whom ever seem to be able to catch a break.