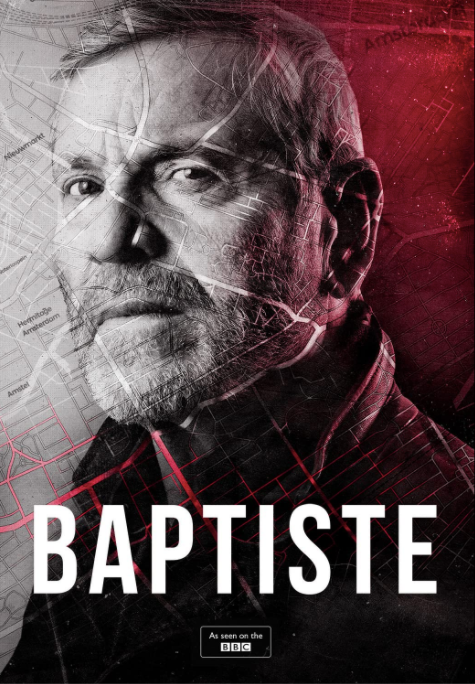 Baptiste is back for a second season on PBS, starring Tchéky Karyo as Julien Baptiste, the quirky genius of an investigator who has a dogged, uncanny talent in finding missing people, as amply demonstrated in two seasons of the prior series aptly entitled The Missing.
The first Baptiste season saw him applying his talent with a weakened brain, which turned out more than sharp enough to do what was needed. The new season shows Julien in top shape, beginning to help a woman (Emma Chambers, played by Killing Eve's Fiona Shaw) whose husband and two sons have suddenly and unaccountably gone missing -- and Julien in not such good shape, a year later, when Emma, also not in such good shape, in a wheelchair, comes to see him to plead for his help. Julien has long hair, which actually looks pretty good, but he's unkempt and almost dissolute.
So, in addition to where are the missing sons -- we learn before the episode concludes that the husband was murdered -- the big questions are how did Emma wind up in that wheelchair and why is Julien in such ragged condition? The veering back and forth between the present and a year earlier works well, and adds to the harrowing quality of the narrative.
Actually, all of Julien Baptiste's attempts to find the missing have been harrowing, but there's something especially desperate, souls on the edge of the precipice, in this second or fourth season, depending on how you're counting. This keenness makes me only keener to see what the next five episodes have in store for us. If I have a chance, I'll try to report back here with a review of each episode.
See also Baptiste 1: Logic, Passion, and Unflappability ... The Missing 1: Worth Finding and The Missing 2: Unforgettable