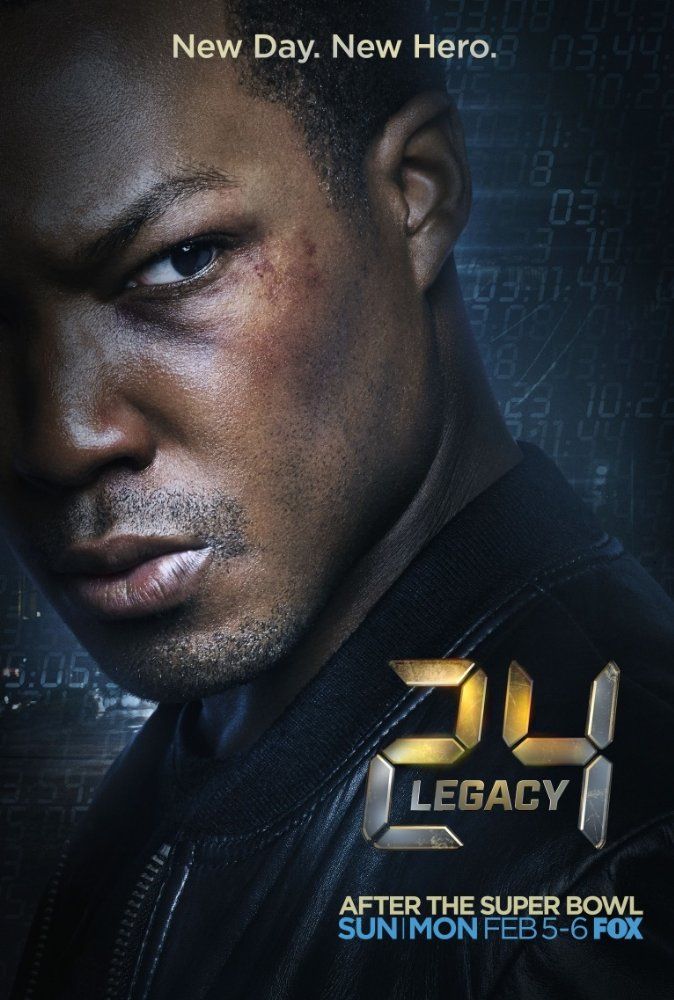 Great to see him back in the fold - well, not in the fold, but working for the good guys, or for the former CTU head - Tony Almeida! He was calm, deep, and looked as he should after all of these years. He even made reference to his beloved Michelle. All that was missing was ... well, Jack (I know, he's President on another show, which I'll get back to reviewing soon), but the episode was so tense and pounding that I hardly had time to even think of that.
24 Legacy
1.7 is still keeping its cards very close to its chest. We know that Henry is lying. But it's still not clear what he's lying about. I have a feeling that he's not just someone helping the terrorists. And who is the leak at CTU? So far, there's not a scintilla of evidence that points at anyone.
We also got a very good Eric Carter and his wife and brother story tonight. It can't be that Eric and Andy will perish, and Nicole and Isaac will live on, although that's where it almost seemed to be headed tonight. The terrorists, in the last minute, tell us they're not going to let Nicole and Isaac get away. Isaac is the obvious person not to get out of that alive, as he sacrifices his life to somehow save Nicole. But I can't quite see that happening either, and am hoping they both survive.
As for Eric and Andy, it's all but inconceivable that Eric will die, though I suppose that's possible. So, again, there's a likely candidate to die in the duo - Andy. But, as with Isaac, I'm thinking that's too obvious, too, and I'm hoping Andy also survives.
One possible knight who could ride in and save the day is Thomas (played by
Longmire
's Bailey Chase). We saw him working to get loose. He's a highly experienced operative. If he gets loose and gets to the terrorists in time, he could tip the balance. And/or, he could die - though, as with Isaac and Andy, I don't want that to happen, either.
Which is why this is such a good story, which I would binge-watch for sure if I could. But I'll see you next week, when we'll know at least a little more.