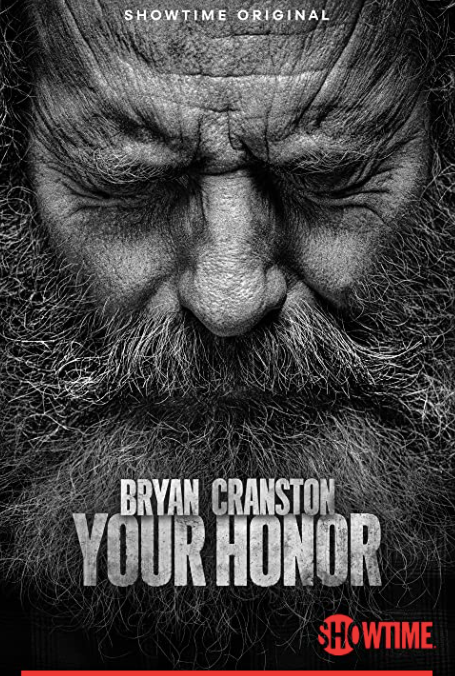 Two powerful episodes of Your Honor on Showtime last week and this -- 2.4 and 2.5 -- with a stunner of an ending of 2.5, which I'm not going to tell you about, certainly not in the first paragraph, because I don't want to inadvertently give away anything that important.
[Spoilers follow ...]
To me, the unifying character in episodes 2.4 and 2.5 is the Mayor. He refuses the Baxters' offer and pressure to let the Baxters take charge of the waterfront development project. Of course, Jimmy won't take no for an answer, and in 2.4, he talks Michael into inviting his good friend Mayor Charlie to Jimmy's birthday party. Quite a scene, in which Jimmy pulls out all the stops, including asking the Mayor to be Jimmy's grandon's godfather, which causes Gina Baxter to seethe even more than usual.
Things only seem to get worse in 2.5, with Gina going from seething to screaming, and Jimmy telling Michael that if the Mayor doesn't play ball with Jimmy, the Mayor may not last too long, and Jimmy means this far more than than just politically. Michael steps up and warns the Mayor. Baxter gets his way. And as a big bonus, Fia agrees not only to baptize little Rocco, but let Carlo be Rocco's godfather. Gina is so happy, she promises Jimmy a memorable night in bed.
And then comes the ending. Ok, I'll say a little about that here. Michael is under some kind of suspicion for his wife's murder. I'll tell you now that I flatly don't believe that Michael killed his wife. There was no indication of that in the first season, and everything so far, in both seasons, says Michael is not that kind of man. But the very possibility or suspicion that he did something like that changes everything, and puts the whole remaining season onto the edge of a really high ledge.
I'll be back with more reviews.
See also Your Honor 2.1: Scorching ... 2.2-2.3: Who Knows What?
And see also Your Honor 1.1: Taut Set-Up ... Your Honor 1.2: "Today Is Yesterday" ... Your Honor 1.3: The Weak Link ... Your Honor 1.4: The Dinner ... Your Honor 1.5: The Vice Tightens ... Your Honor 1.6: Exquisite Chess Game ...Your Honor 1.7: Cranston and Stuhlbarg Approaching Pacino and De Niro ... Your Honor 1.8: Nothing More Important ... Your Honor 1.9: Screeching Up to the Last Stop Before Next Week's Finale ... Your Honor 1.10: Final Irony