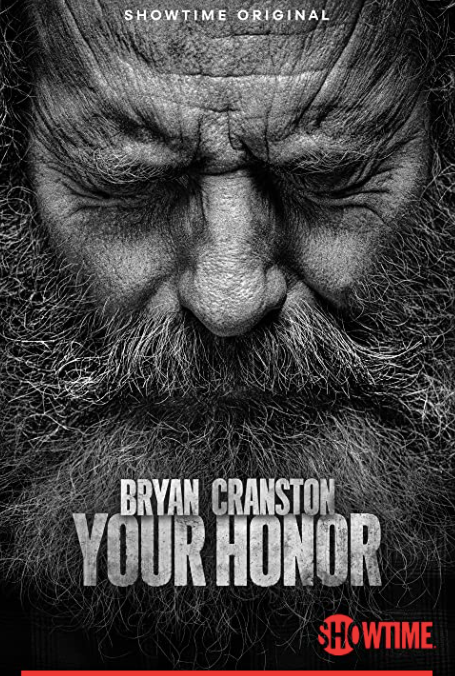 Your Honor 2.6 continued on its powerful pace with an investigation of Robin's (Michael's wife's) murder and a shocker of an ending not directly connected to Robin which I'm not going to tell you about, in case you haven't seen it.
And I'm not going to say "spoilers ahead" because if you thought for a moment that Michael killed his wife, you aren't worth warning. Of course he didn't. Whatever problems Michael and Robin had, he's no murderer. The guilt he felt in Season One about Rocco's murder of the guy in prison, whom Michael set up to protect his son, is ample evidence of Michael's decency.
It was good to see Michael and Elizabeth join forces to find out who did kill Robin, starting with Elizabeth's declaration that she originally thought maybe Michael did kill her daughter, but came to realize he could never do that. Their eventual discovery of who did kill Robin is not surprising at all, given the current state of those public servants' service in this country.
In addition to Robin's killing in the past, there are two other violent encounters which may or may not be murders. One is the shocker at the end, which I said I wasn't going to tell you about. The other is Jimmy hauling off on Frankie. Which, frankly, is completely understandable, and I'm even not sorry to see.
If you think about it, Frankie is always offering advice, but has been pretty much useless in protecting the Baxter family, most especially Rocco, who could have been killed by Eugene's bullet last season had not Adam been in the way. Jimmy must be plenty angry at his wife, but he's not going to hit her. He has to take it out on someone, however. If Frankie survived that pummeling, maybe he'll learn to do better and talk less.
Your Honor as a series can't do much better, because it's already top of the line, and I'll see you back here next week with my next review.
See also Your Honor 2.1: Scorching ... 2.2-2.3: Who Knows What? ... 2.4-2.5: The Mayor and More
And see also Your Honor 1.1: Taut Set-Up ... Your Honor 1.2: "Today Is Yesterday" ... Your Honor 1.3: The Weak Link ... Your Honor 1.4: The Dinner ... Your Honor 1.5: The Vice Tightens ... Your Honor 1.6: Exquisite Chess Game ...Your Honor 1.7: Cranston and Stuhlbarg Approaching Pacino and De Niro ... Your Honor 1.8: Nothing More Important ... Your Honor 1.9: Screeching Up to the Last Stop Before Next Week's Finale ... Your Honor 1.10: Final Irony