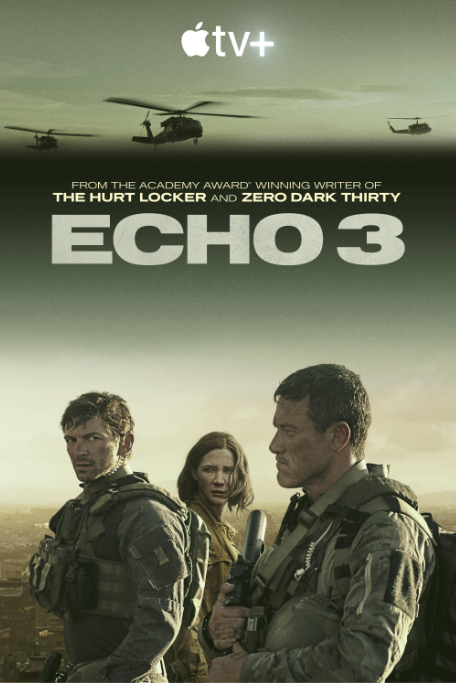 A quietly seething, generally taking stock episode 1.4 of Echo 3 up on Apple TV+ today.
[Spoilers ahead ...]
After last week's fireworks, which ended with Amber nearly rescued and Prince badly wounded, we see our major players carving out and moving into new roles. Prince and Bambi were the most compelling, diverging into two very separate stories.
Bambi isn't leaving the Colombia/Venezuela border until he rescues his sister or dies trying, which he has no intention doing if he has anything to say about it. He sets up a life among the locals, including making what will no doubt be a crucial alliance with a local fisherman. The vivid green South American scenery reminded me of The Mosquito Coast, another fine Apple TV+ series I'm watching and reviewing.
Meanwhile, Prince has recovered (of course), and is back in the U.S. trying to get our government to do more to rescue his wife. That would be easy, given that so far our government is doing practically nothing. This is a familiar theme -- our government not wanting to lift a finger to rescue or help an agent who went out on a limb that was sawed off -- but Echo 3 does it well and makes it worthwhile to see again.
Prince also fails to resist getting intimate with Reese (well played by Katherine Hughes), who has a great body and an inviting smile. Well, at least he tried to be loyal to Amber. The question now is whether he'll be to get her to help save Amber without continuing a full-blown affair with her.
These are good questions to pursue, and I'll be back next week with another review.
See also Echo 3 1.1-1.3: Bondian Flavor and Pure Adrenalin