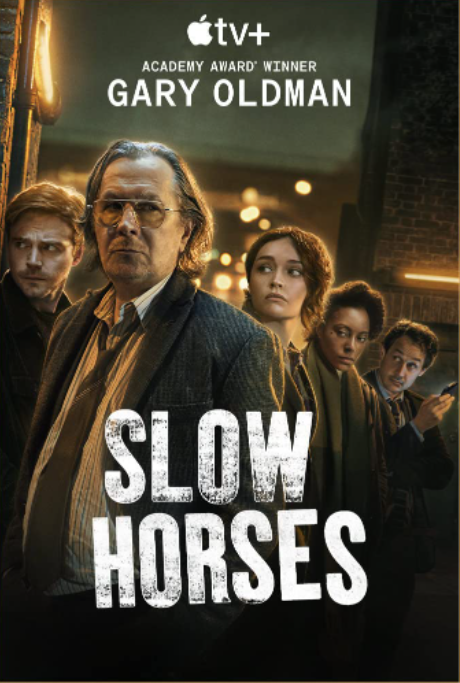 An outstanding finale to the short six-episode season two of Slow Horses on Apple TV+ tonight.
Here are some of my many favorite parts [of course, spoilers ahead ... ]:
The double funeral for Min was sad, hilarious, perfect in every way. I even learned something: this season of Slow Horses is taking place in 2016. Was that known before? Possibly, I may have dozed off for a second in a previous episode.
River's grandfather getting the best of his would-be assassin. As he told River when he was chided by River for opening the front door.
Roddy (I decided to just stay with first names in this review) getting some real action (that is, combat of sorts) in the field.
Louisa at both Min funerals. and also what Louisa did to that Russian killer. (I lost count of how many of the Russian killers were bald. Three?)
Lamb explaining that his team can't be humiliated, because they've already been all humiliated.
I know I've said this many times already, but it's worth repeating: Mick Jagger's "Strange Games" sounds better than ever, every time I hear it. The song and its performance are worthy successors to Johnny Rivers' (no relation) "Secret Agent Man".
And here's one thing I didn't like:
Spider survived. Ok, I know the character plays an important role, but I just don't like him.
There'll be a Season 3, and I'll be back here with reviews. In the meantime, Happy New Year!
See also Slow Horses 2.1-2.2: Do Horses Eat Ramen? ... 2.3: Faster Than You Think ... 2.4-2.5: Lamb Firing On All Cylinders
And see also Slow Horses 1.1-2: Fast-Moving Spy Thriller ... Slow Horses 1.3: The Fine Art of Bumbling ... Slow Horses 1.4: Fine New Song by Mick Jagger ... Slow Horses 1.5: Did You Hear the One About the ... Slow Horses 1.6: The Scorecard