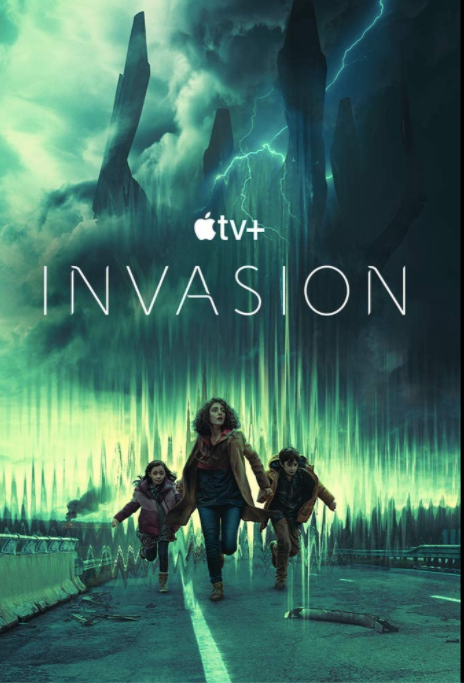 Another top-notch episode -- 1.7 -- of Invasion up on Apple TV+ today, with excellent interludes in the three areas of our planet that we didn't see in last week's episode 1.6, devoted solely to the New York sector.
In London, we got my favorite segment, as Casper tells Jamila about the voices he hears in his head, which hurt, but apparently have some connection to the interstellar invaders. We also get to see one of them, even more clearly than last week, or perhaps this one is a more streamlined version. It also was nice to see Jamila and Casper almost kiss. (Good acting here by Billy Barratt as Casper and India Brown as Jamila.) As I said in an earlier review, Casper joins Luke in New York as having some sort of relation to the invaders, and it will be fun to see how this plays out.
In Kabul, there's no real advancement of our knowledge of the invaders, but it was heartwarming to see how Trevante managed to get that Afghan family on to the last departing plane.
In Tokyo, we have the most outer-space focused story -- as we always do -- in which Mitsuki may have picked up a signal from her lover on board the (presumably) destroyed space shuttle. Of course, she's stopped before she can complete her work, and verify what she's hearing, but in Invasion the government is almost worthless in every sector of the Earth. Here again is what I said more than a decade ago on the History Channel about terrestrial governments and interstellar beings:
So Invasion continues to be a compelling series, even unique, and I'll be back here next week with my review of the next episode.