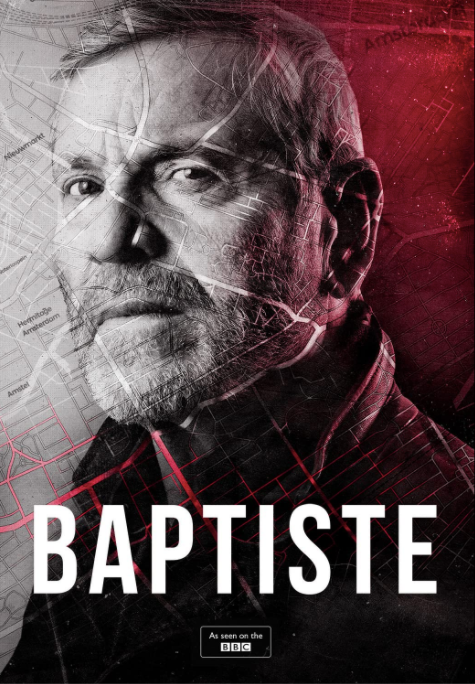 Well, it was quite a season 2 finale for Baptiste on PBS tonight, and
[Spoilers ahead ...]
until and up to and including the very end, with immensely powerful high points and low points.
First Highpoint: Emma gets out of her wheelchair, crawls up the stairs and across the porch, to save the life of her son, Will.
First Lowpoint: It looked like Baptiste died of that stabwound ...
But he didn't. So that was a second highpoint. But then the highest point comes when we see him all but reunited with his wife and family. He followed the good advice Emma gave him, that it's never too late to do what you need to do.
But there's another meaning to those good words. There were originally supposed to be three seasons of Baptiste. But series co-creator Harry Williams changed his mind, and decided to end it with two. That was the second lowpoint and the lowest point. To which I say: it's never too late ... never too late to change your mind.
Because Baptiste is a unique character in the history of fictional detectives. A remarkable blend of tenacity and vulnerability that you just don't find anyplace else. A character brought to life by a unique and immensely gifted actor, Tchéky Karyo.
So here's what I predict. Someday, with any luck in the not too distant future, Harry Williams will wake up with a great idea for a third season. Or maybe his co-creator will. Or maybe someone else will come up with that great idea, and communicate it to the creators.
And a third season will be made. And I'll see it here in New York, on PBS, some five or so months after it airs in the U.K. And then I'll review it right here. See you then.
See also Baptiste 2.1: Souls on Edge ... Baptiste 2.2:The Odd Fellow ... Baptiste 2.3: Massacre and Answers ... Baptiste 2.4: Aftermath and Paradox ... Baptiste 2.5: Will's Story ... Baptiste 1: Logic, Passion, and Unflappability ... The Missing 1: Worth Finding and The Missing 2: Unforgettable